The cheese plate will allow the Preston Light Ranger VOU to be sandwiched right to the back of the monitor. The system adds only 2.2″ of height to the top of the monitor, while still allowing full access of the Light Ranger buttons.
The cheese plate is half the weight of the stock SmallHD cheese plate and has mounting patterns for Gold & V-mount battery plates in both horizontal and vertical orientations.
Additional mounting options include ARRI 3/8″-16 Pin-Lock, SmallHD 1/4″-20 Pin-Lock around the outer edges. Depending on the orientation of the battery, thread patterns may be available for mounting further accessories or cable clips.
The removal of the stock SmallHD handle is required as it interferes with the Preston VOU. A replacement monitor handle is provided in the kit.
Spacer Height – 1.35″
What's included:
Cheese Plate for mounting Preston VOU and battery plate adapters (battery plate adapters not included)
Monitor Handle
Set of two spacers + 1/4-20" mounting screws
Preston VOU mounting screws
M3 battery plate adapter mounting screws
Weight – 0.492kg/1.08lbs
Solidly built with premium 6061 aircraft aluminum, Mil-Spec anodizing & stainless steel hardware.
Made in Canada. NAFTA Qualified. CETA Qualified.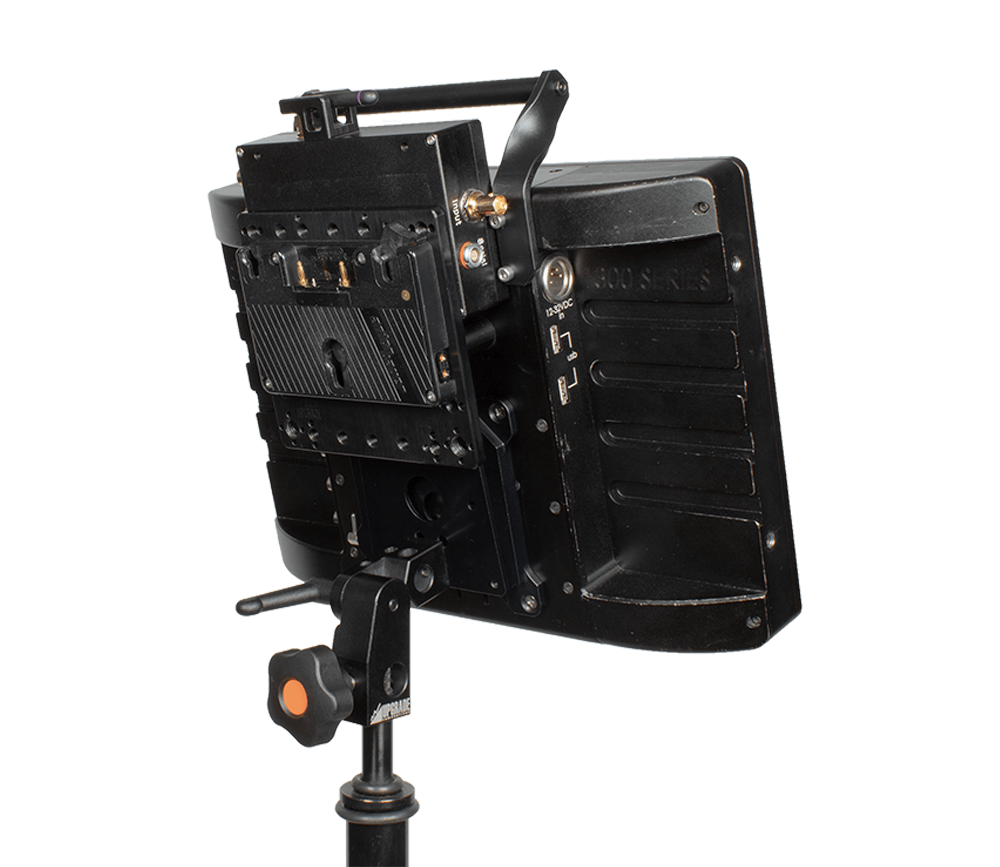 Clears VESA 100 Pattern for Upgrade Innovations VESA Monitor Mounts
Spacers clear VESA 100 pattern and allow for Upgrade Innovations VESA Monitor Mounts to add articulation to your SmallHD monitor setup. Choose between our ball-loc and friction-loc models with four options for VESA Monitor Plates to provide Standard, Landscape/Portrait and/or Quick Release functionality.