Outfitted with SmallHD 1/4″ Pin-Lock to hard-mount our SmallHD 1/4 Pin-Lock 15mm Spud on the back, top or bottom of the Preston unit.
Other standard mounting options include ARRI 3/8″ Pin-Lock and 1/4-20″ and 3/8-16″ tapped holes.
Mount a male Cinelock to the plate with provided screws and adapters for a non-twist mounting option.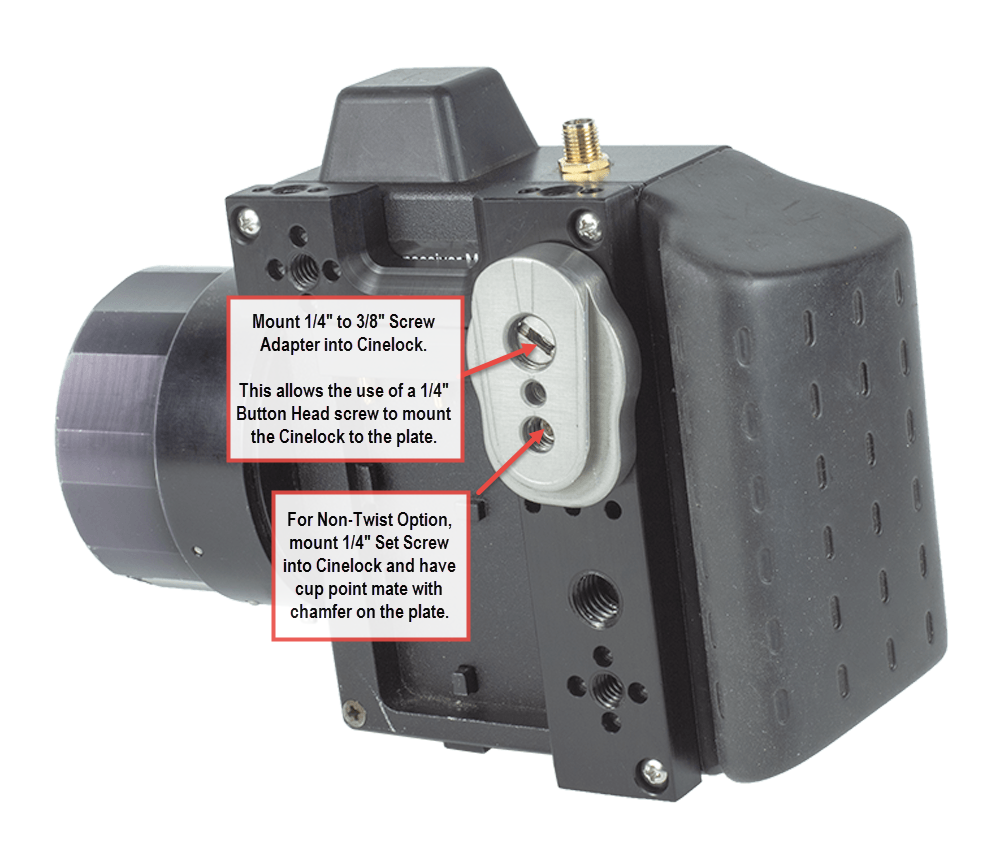 The SmallHD 1/4 Pin-Lock 15mm Spud comes with O-rings for customizing O-ring grooves. The O-ring selection allows you to control the 15mm clamp device: choose slip, friction or captive fit.
Pair it with our RudyArm articulating arm for endless mounting options.
Solidly built with Anodized Aircraft Aluminum.