IMPORTANT PRODUCT DISCLAIMER
1. The Mac Pro Rack Rail Upgrade system requires the use of the Apple provided inner rail to mount the Delrin guide. If you no longer have this part, our product will not work with your Mac Pro.
2. This is not a pullout secured drawer slide that allows the user to service the computer while mounted. Servicing the computer or accessing components can be achieved by sliding computer out carefully and placing on pedestal or table.
3. The Mac Pro Rack Rail Upgrade system requires the use of custom 10″-32 mounting screws to ensure the Mac Pro front locking latches are fully engaged. Metric rack cases will need to adjust to Imperial hardware.
4. The Mac Pro must be installed into a 4-post rack that is compliant with the EIA-310-D Standard.
5. Please review the Product Fit Guide for the Mac Pro to measure your rack case and ensure product compatibility.
The Mac Pro Rack Rail Upgrade design aims to provide the most low profile mounting solution for users to secure the Mac Pro for onset applications into shallower depth racks. The low profile design may even make it possible to mount the Mac Pro into rotation molded plastic flight cases.  If possible, slight modifications to the flight case may be required.
Check the Product Fit Guide below.
"Apple did not provide a suitable onset mounting solution for the Mac Pro as their included rack mounting rails are limited to a minimum rail to rail depth of 24 inches, intended for server rack cabinets. It is not an easy feat to mount the Mac Pro rack in a low profile flight case or shallower rack cabinet. Collaborating with Upgrade Innovations, we where able to design a product that secures the Mac Pro for use in most flight cases."
Check out Composer, Music Editor, Synth Sound Designer Neil Parfitt's video. Go to 5:11 for his demo of the rack system. Thanks Neil Parfitt!
Check him out at: www.neilparfitt.com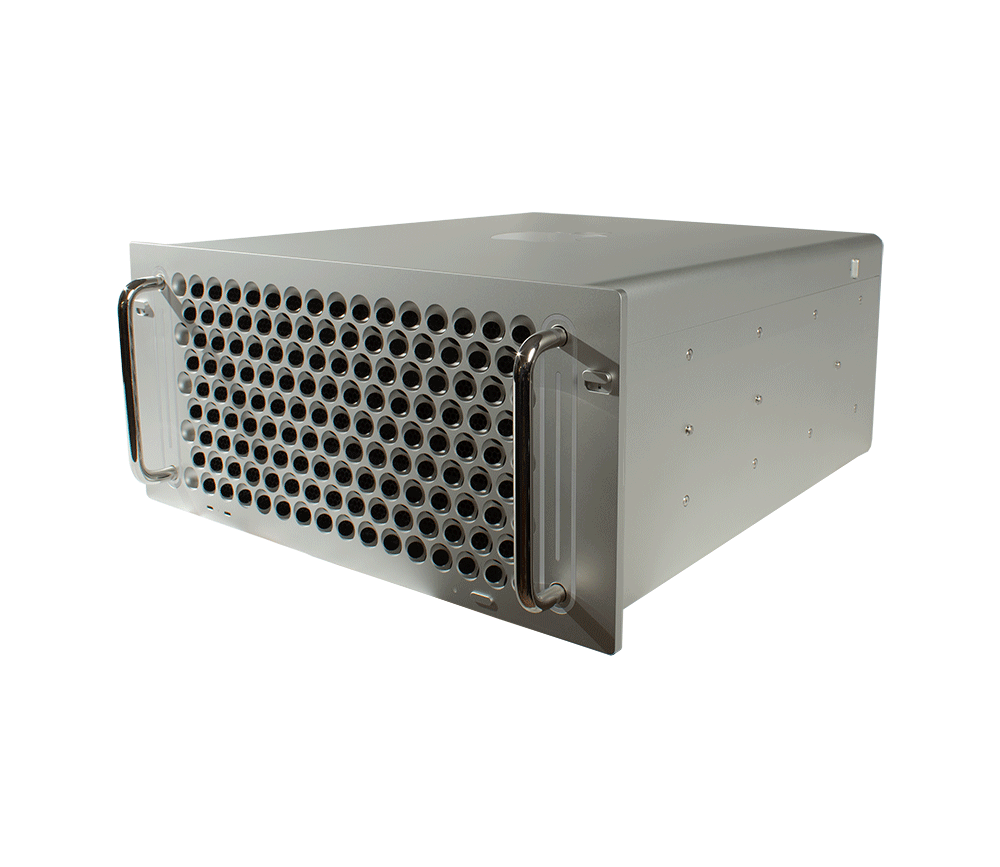 Fits within the 5 rack units (5U) required for the Mac Pro.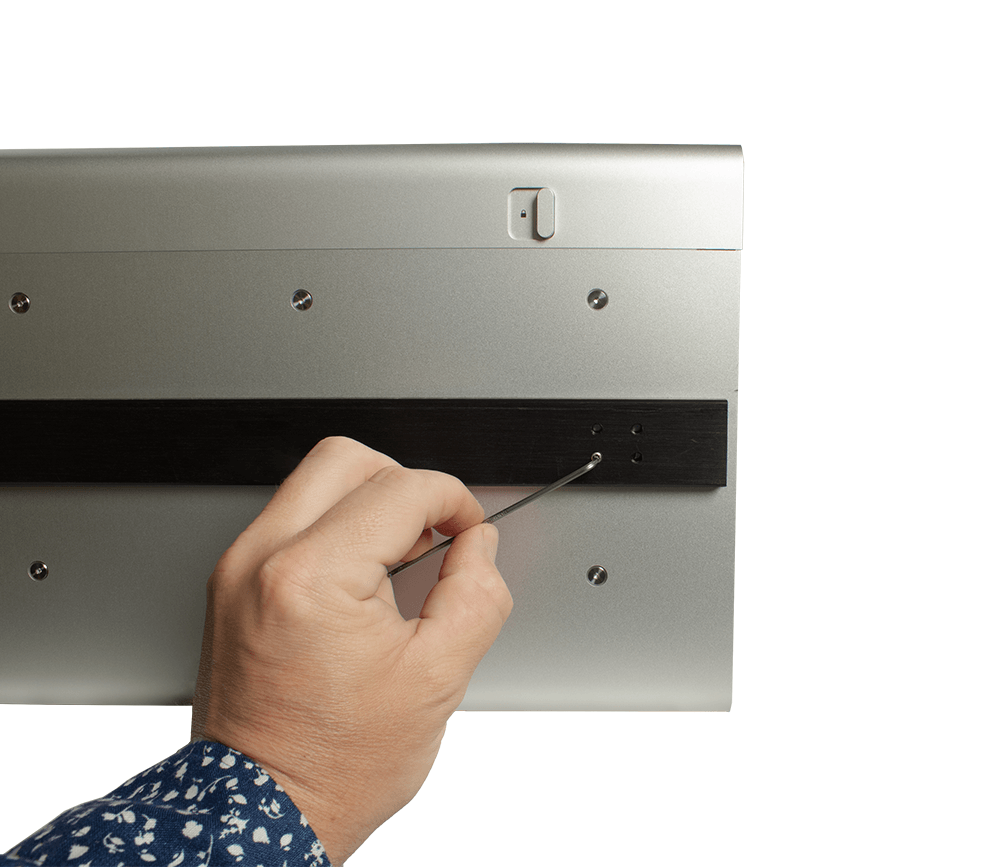 Installs in no time, only 3 tools needed. Secure Delrin guides to inner rail with a set screw. To remove Delrin, simply back up set screw and slide Delrin off inner rail.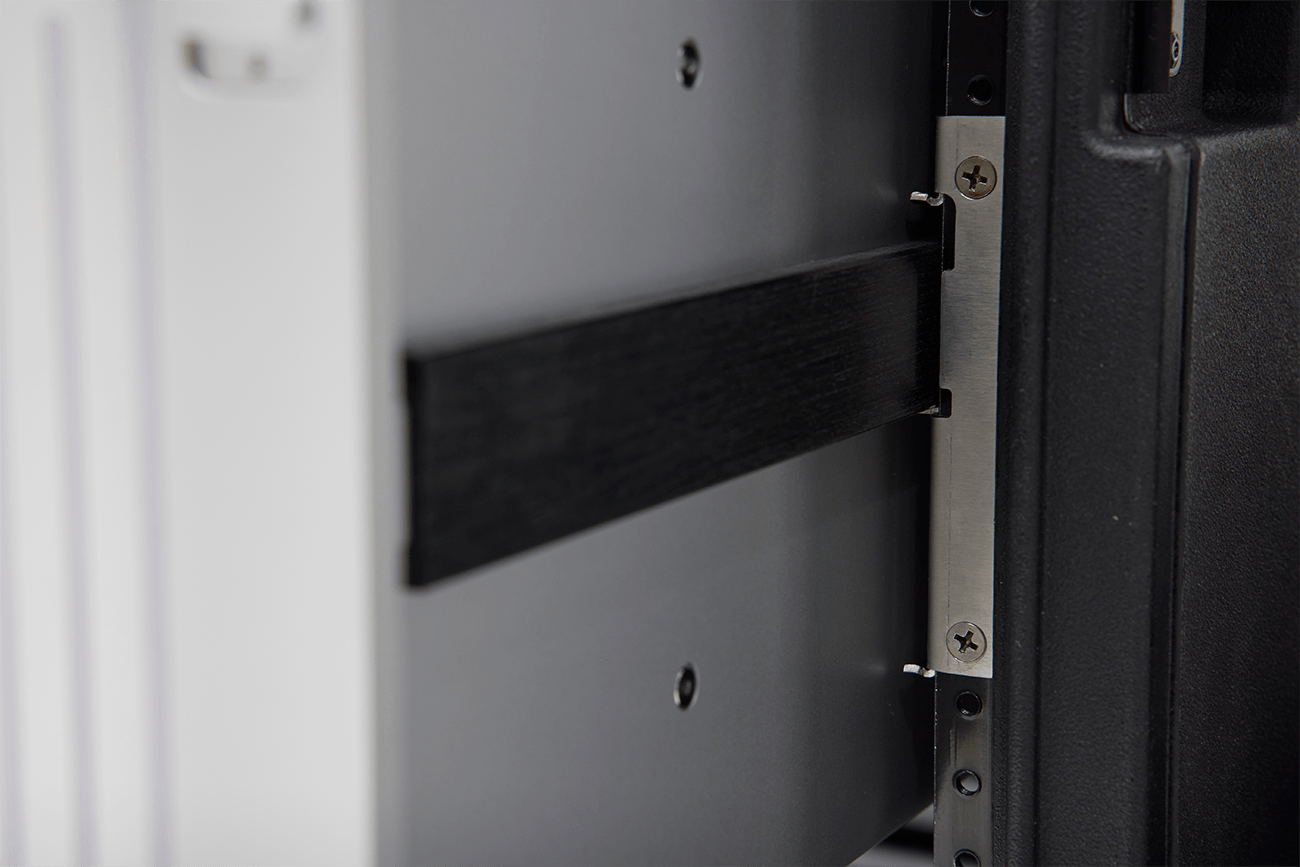 Custom 10-32 Phillips flat head mounting screws are supplied for mounting rail slide to front mounting flange.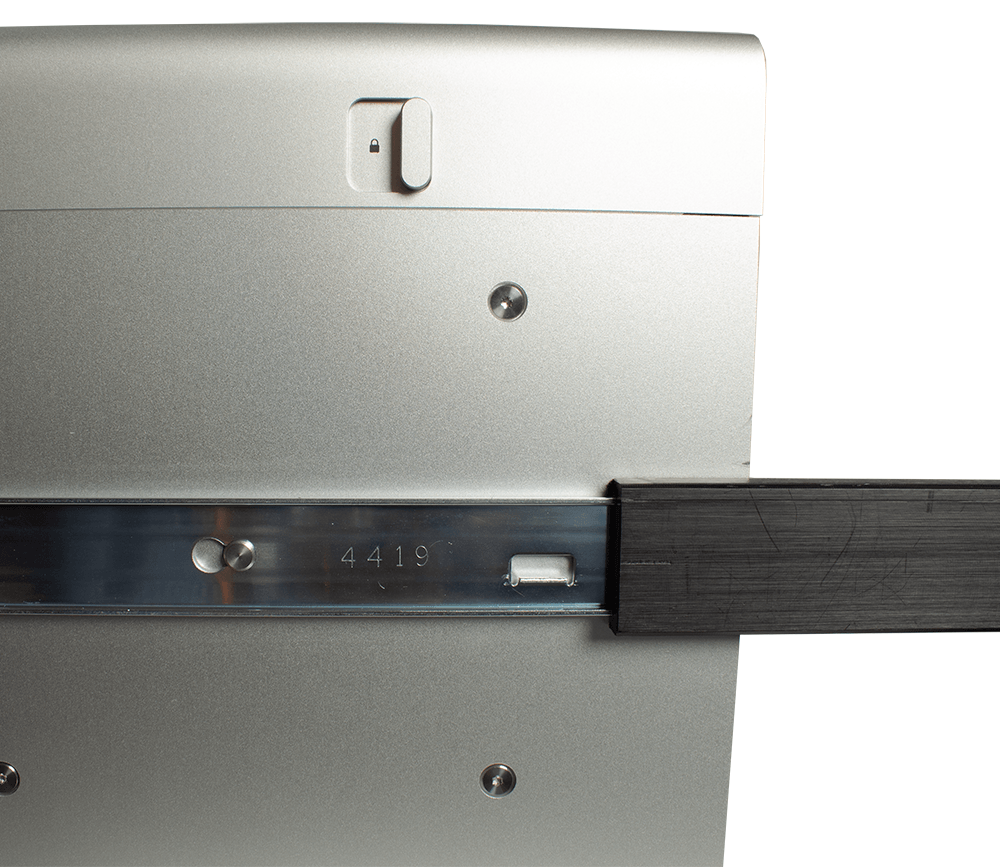 Makes use of the inner rails from the Apple provided rack mounting rails. No modifications required to the Mac Pro.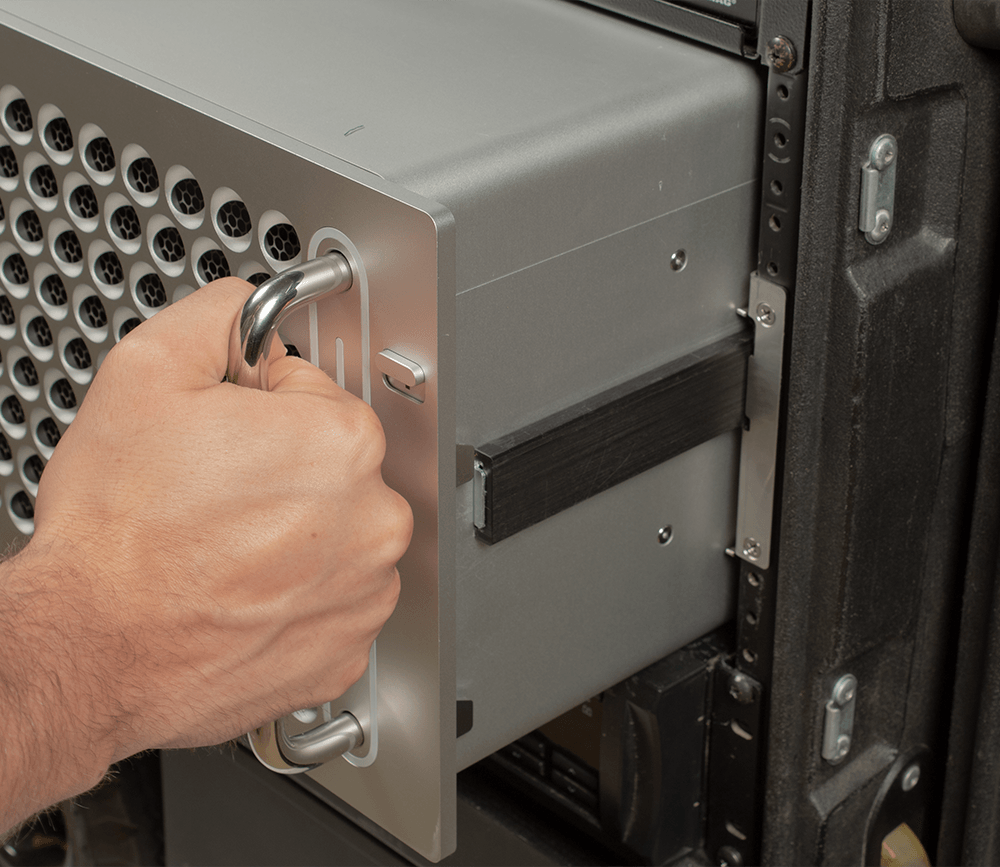 With the rack rails installed and the Delrin guides mounted, carefully slide the Mac Pro into the U-Guide.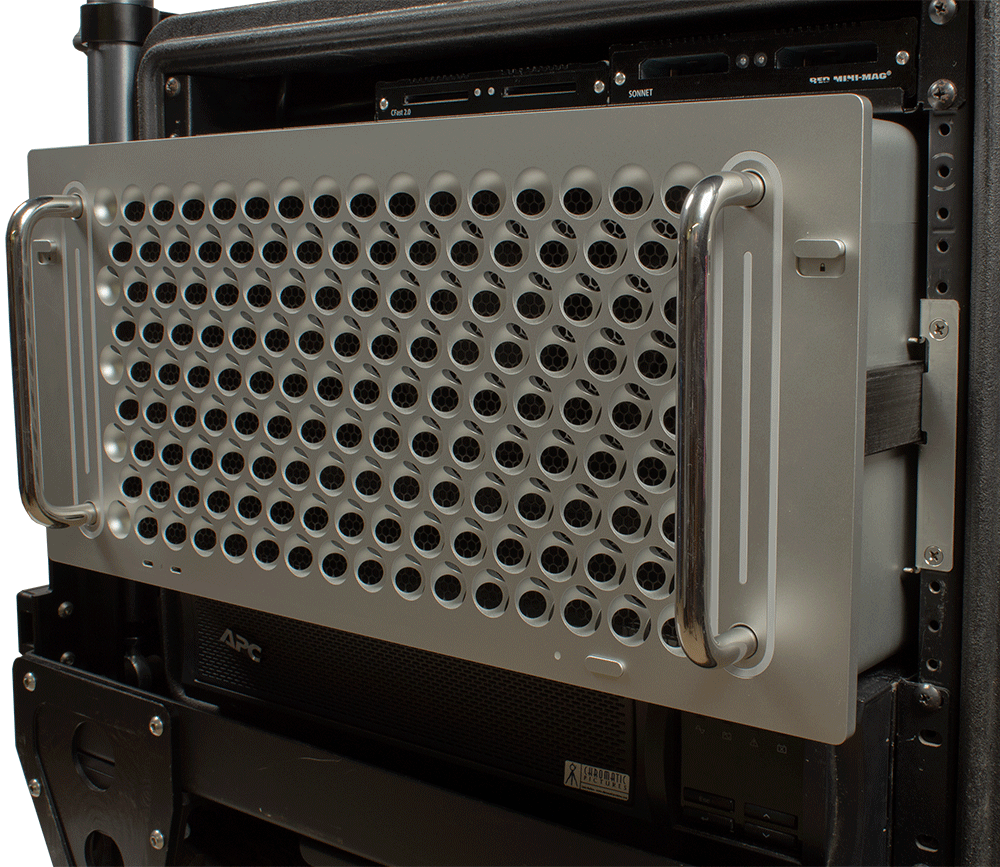 Designed to ensure the Mac Pro front locking latches are fully engaged.
"So glad I went with Upgrade Innovations' Mac Pro mounting system. Installation was a breeze into my SKB rack case, it actually took less time than unboxing the Mac Pro! It seamlessly locks my Mac Pro in place and is rock solid, but it's also so easy to unlock and slide out for installation of PCIE cards and the like. It's the perfect addition to a professional on set workhorse system built to last."
Made and assembled in Canada.
Solidly built with Stainless Steel
Product weight with mounting screws is 1.665kg / 3.67 lbs