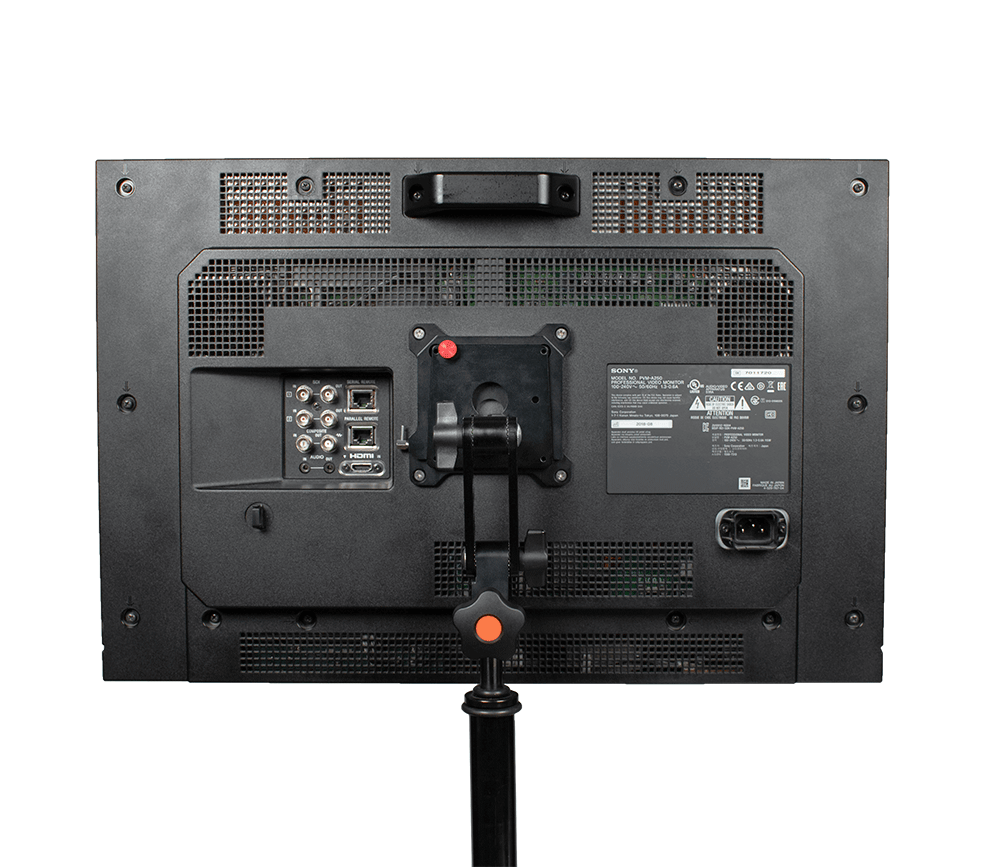 Upgrade your Upgrade Innovations VESA Monitor Mount to 5/8″ Spigot with Quick Release compatibility. Spigot Mount not included. Our VESA to Spigot mounts are available with Quick Release VESA Plates, check out our options available here.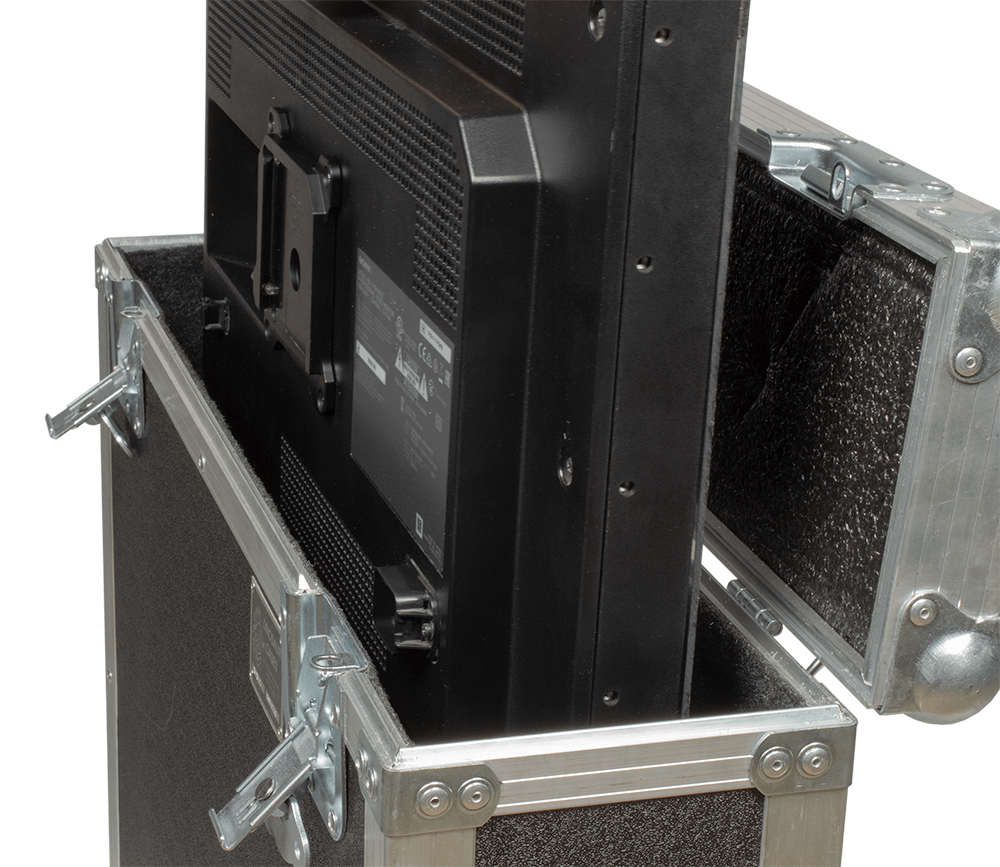 The slim VESA Quick Release Monitor Plate fits to the back of your VESA 75/100mm monitor taking up little space, only adding 10mm/0.39″. This allows you to use much smaller storage/transport cases while keeping setup and take-down time to a minimum.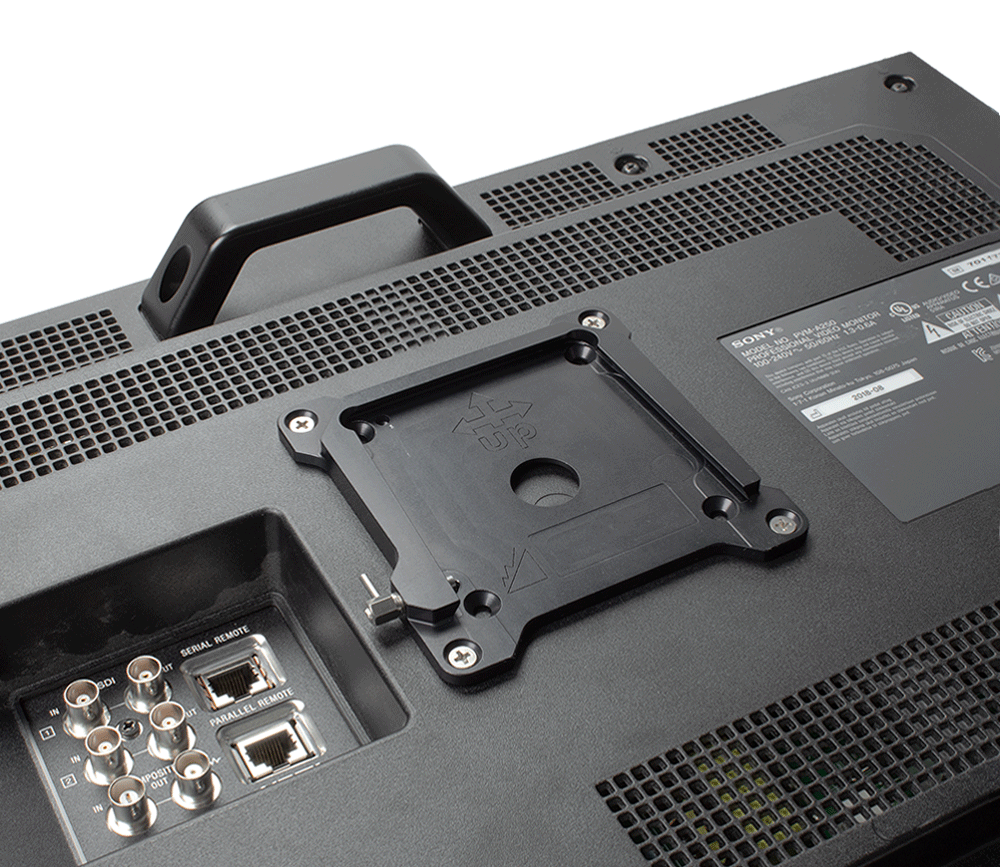 It comes with a locking latch that has a "hold open" option, as well as a safety thumbscrew.
Components Included
QR Receiver Plate: QR Receiver Plate, Flat Head Socket 1/4-20 x 5/8 x2, Phillips Pan Head M4 x 10mm x4, M4 x12mm x 4, Red Thumbscrew (M4 x 12mm, M4 x 16mm)
QR Monitor Plate: QR Monitor Plate, Flat Head Phillips – various lengths (M4 x 10mm x4, M4 x 20mm x 4), Aluminum Spacers x4
QR Full Assembly: Includes both the QR Receiver Plate and the QR Monitor Plate, and all the mounting fasteners listed above.
Quick Release Assembly Instructions
FDMI VESA Mounting Compliance
Spacers and longer M4 mounting screws are provided because mounting surfaces and the final mounting method may vary. Prior to install, check mounting interface, mounting hole pattern and screw length to comply with FDMI Standards. Failure to do so may result in damage to monitor or improper mounting to support applied loads.
Supports up to 77 lb/35kg.
Weight: 0.250kg/0.551lbs
Solidly built with premium 6061 aircraft aluminum, Mil-Spec anodizing & stainless steel hardware.
Made in Canada. NAFTA Qualified. CETA Qualified.
1/4-20 Flat Head Mounting Pattern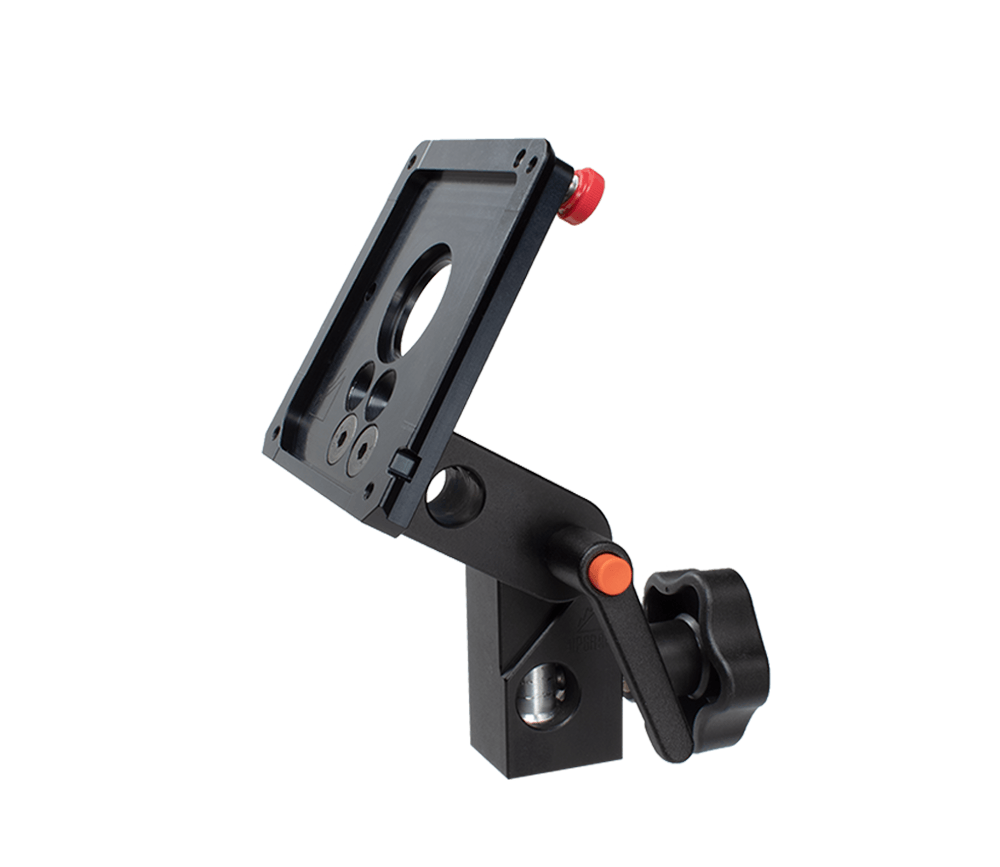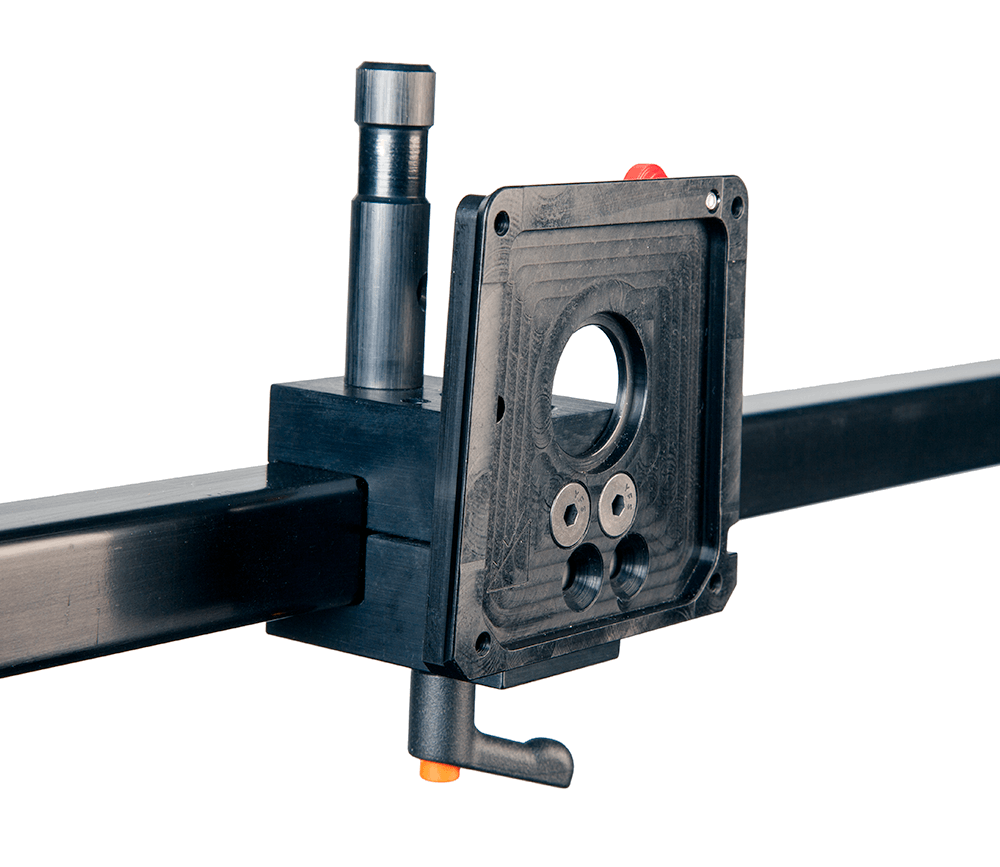 Mount QR Receiver Plate via included 1/4-20 Flat Head Socket Screws to Upgrade Innovations 5/8″ Spigot Hinge assemblies or to the Whaley Rail – Rail Clamp.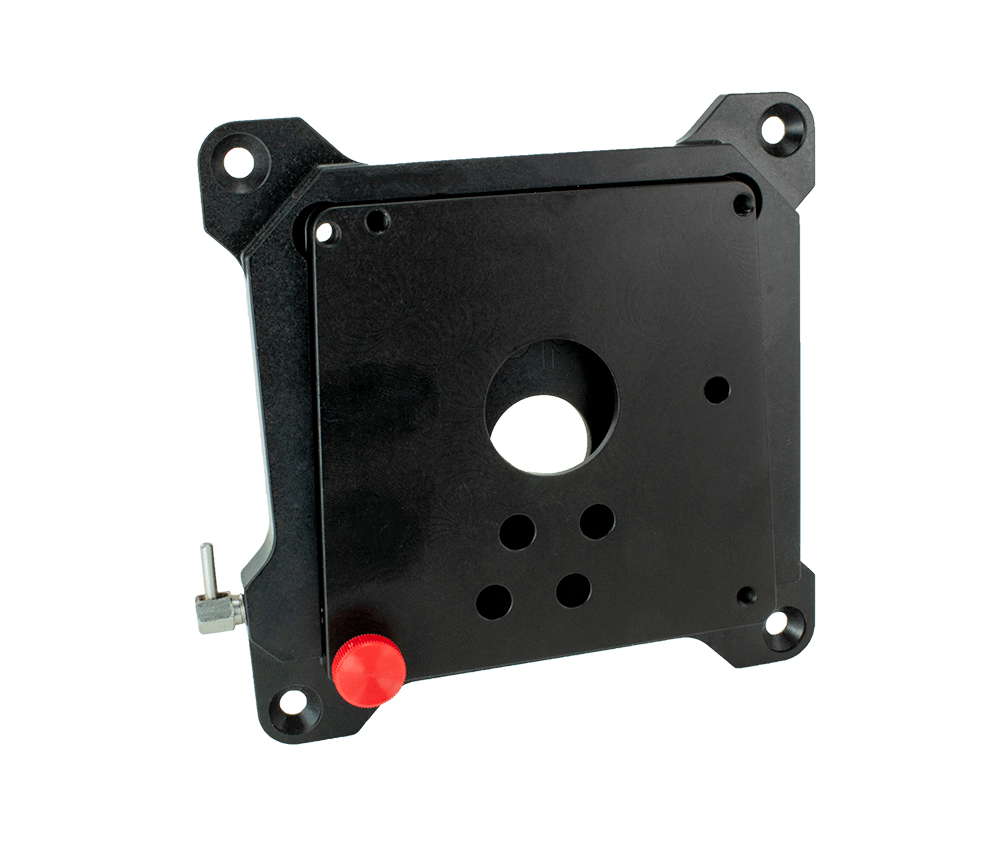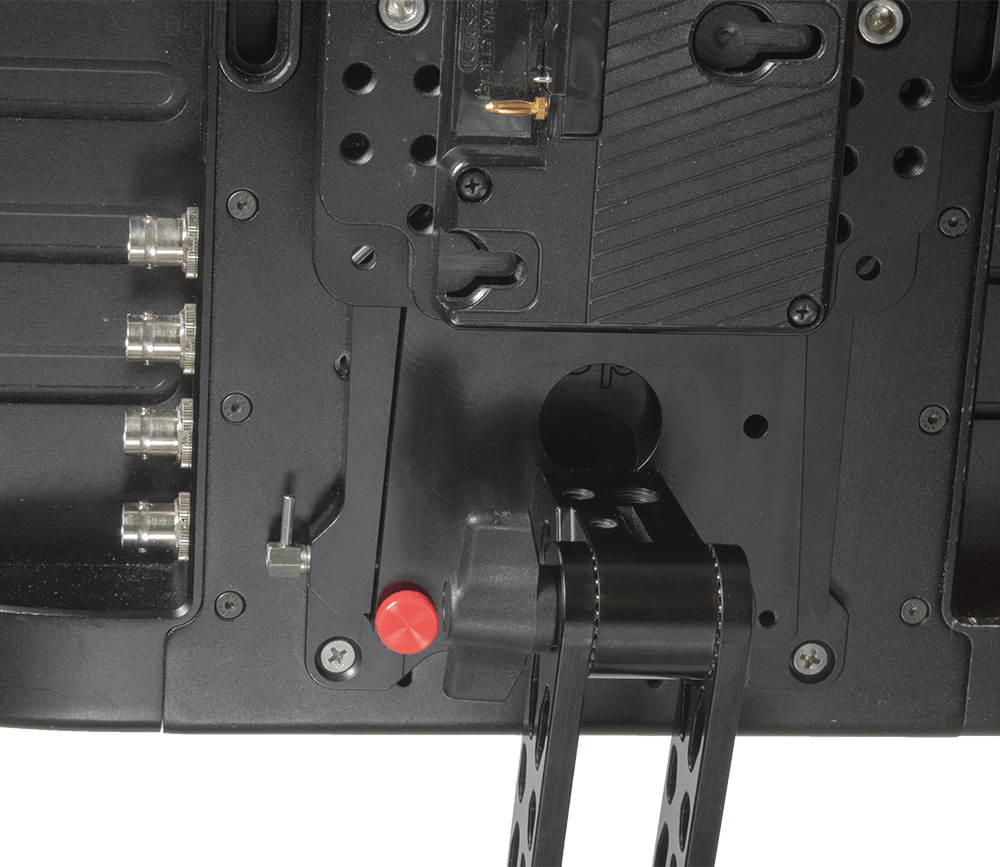 The SmallHD 1300 Cheese Plate Spacers for VESA 100 raise the battery plate on your SmallHD 1300 series monitor to clear the standard VESA 100 mounting pattern.
For Quick Release Monitor Plate Models, it may be preferred to re-position the red Safety Thumbscrew to the lower position for better access. Contact Upgrade Innovations for more details.
VESA 75mm Receiver QR Plate Mounting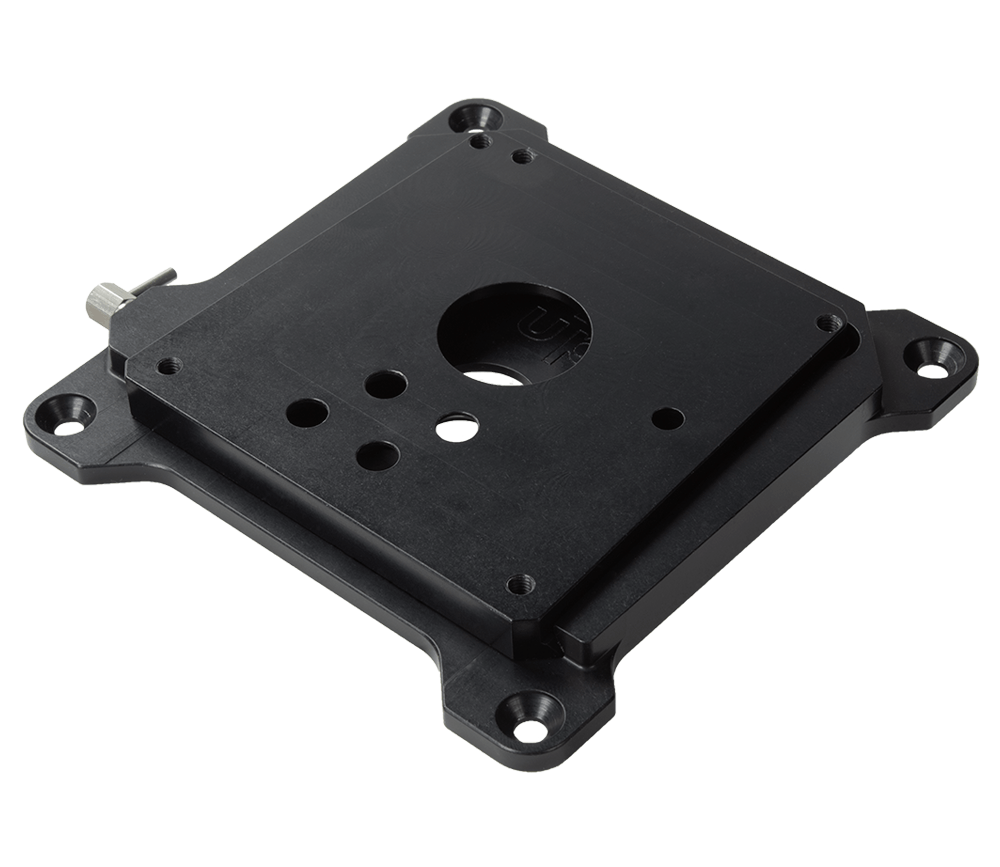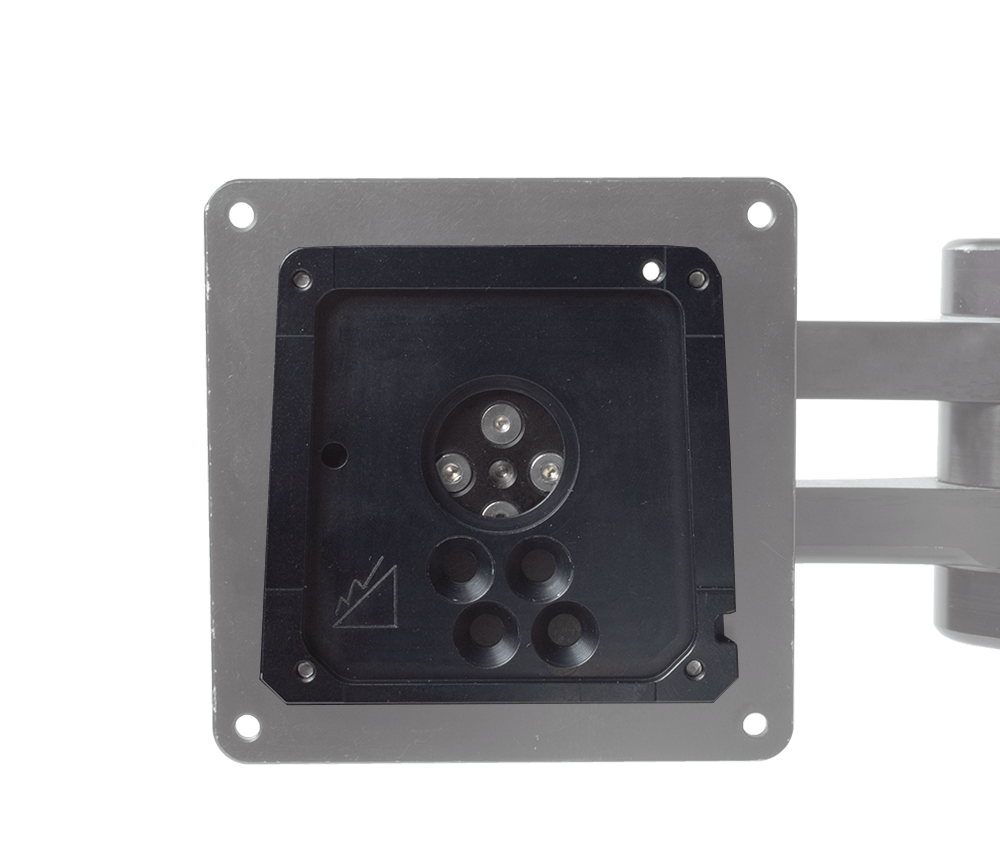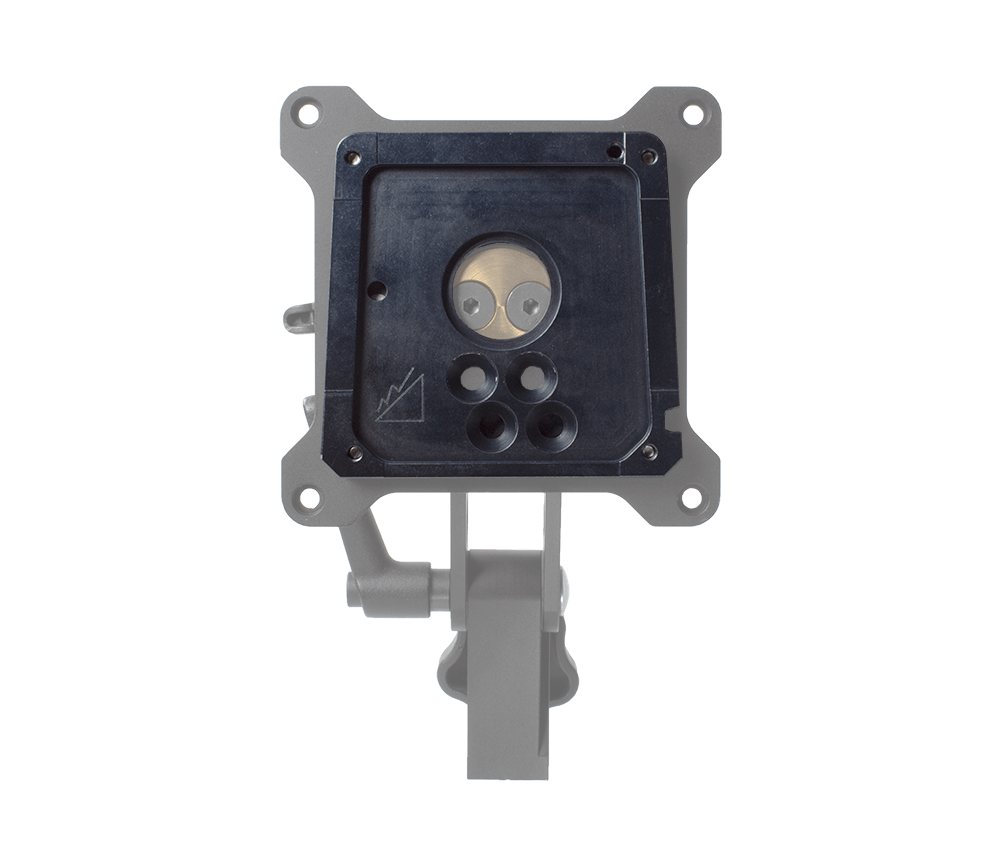 Add further QR VESA compatibility. Quickly and securely attach the VESA Quick Release Receiver Plate to VESA 75mm compatible third party stands, brackets, arms or wall mount.
M4 x 10mm and M4 x 12mm screws are provided to accommodate third party monitor plate mounting. Check third party monitor plate for compatibility, as thickness of plate will affect screw length required.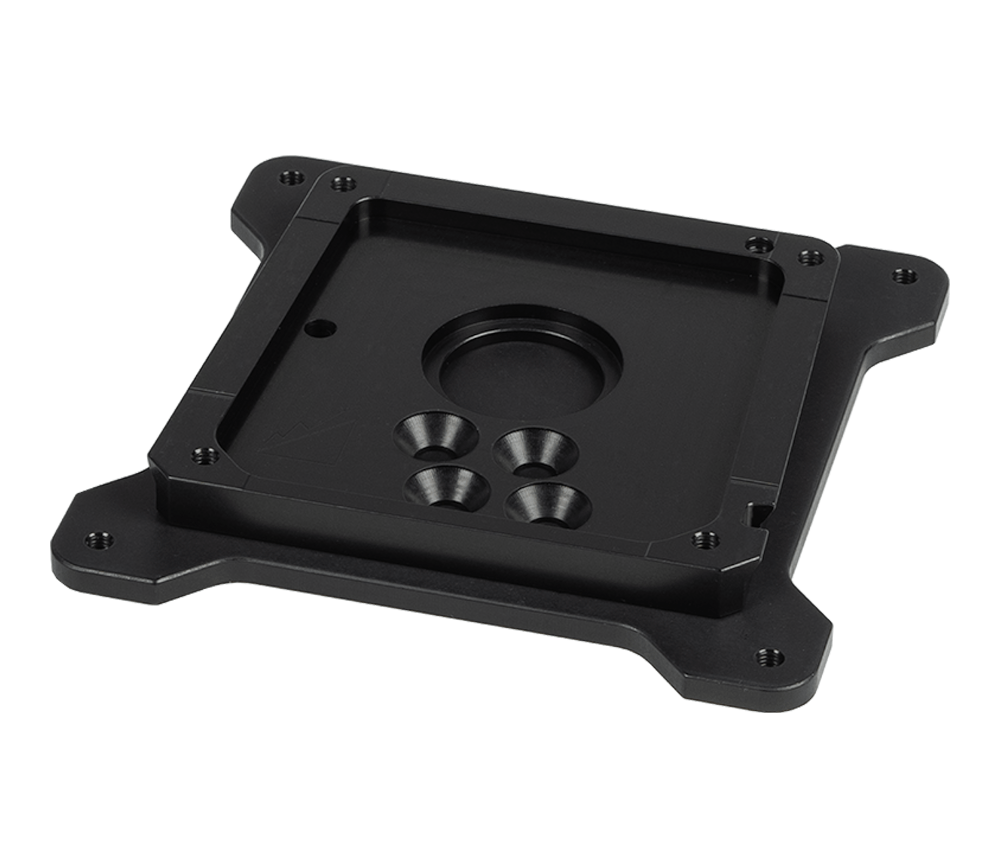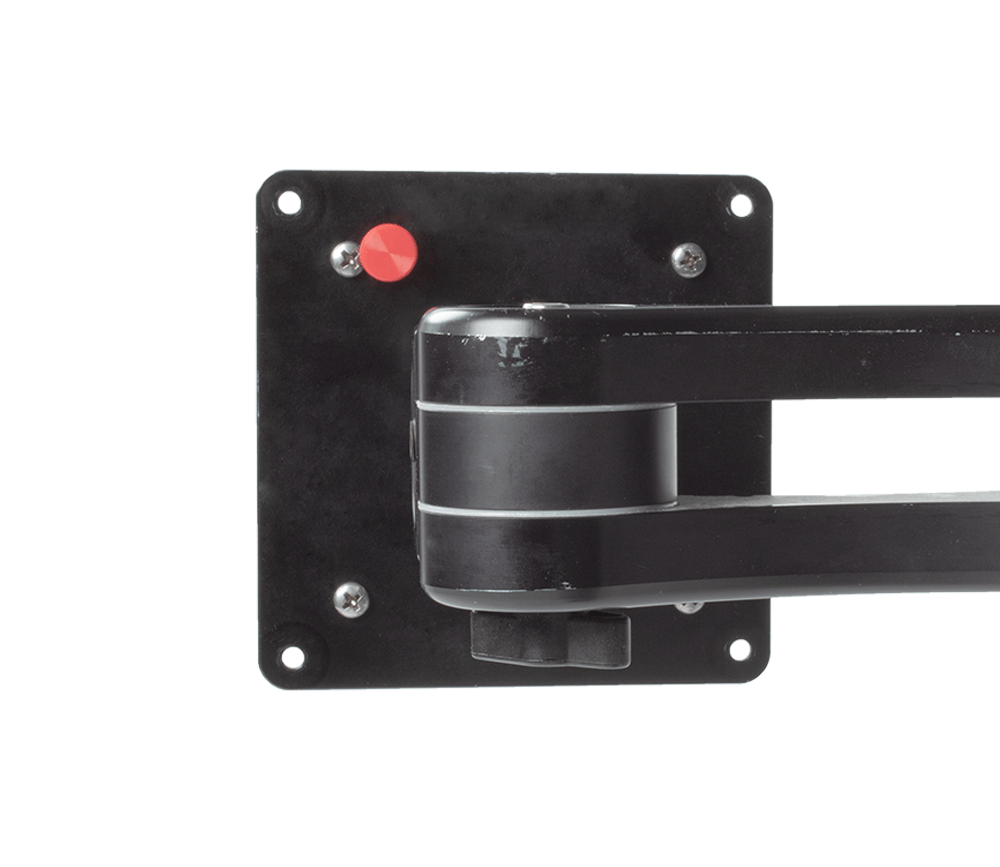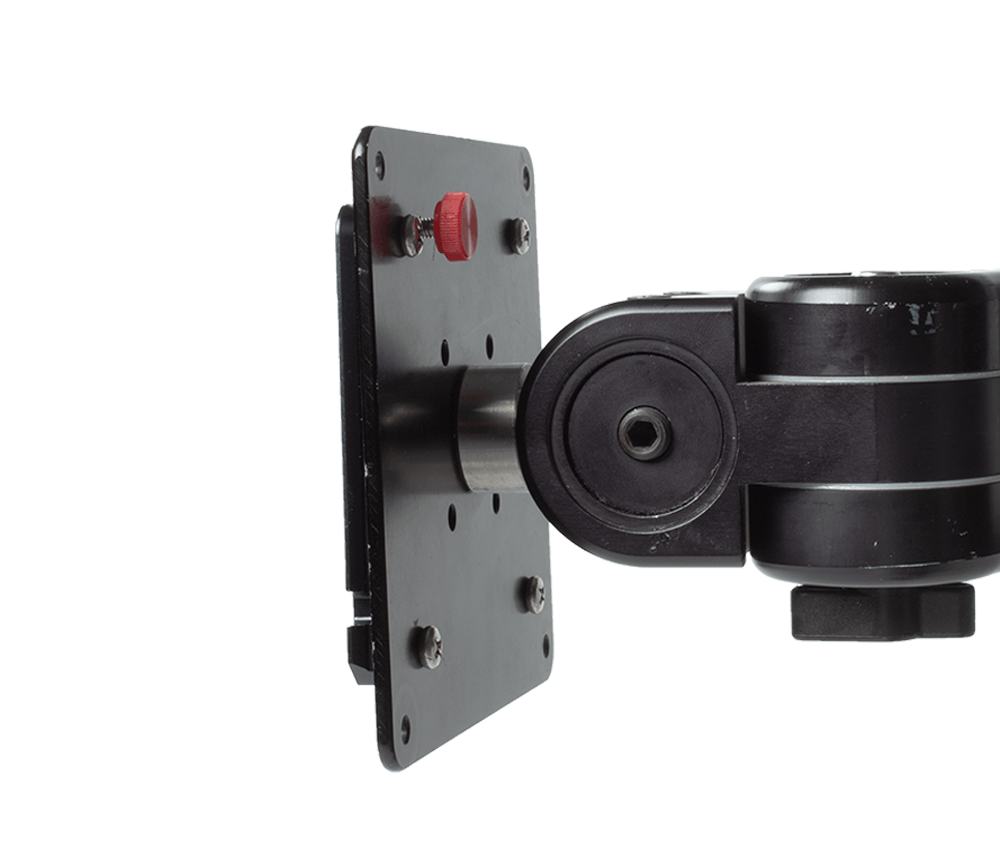 Multiple Red Safety Thumbscrews are provided to accommodate potential modification of third party compatible plate. Transfer punch and drill a clearance hole to add safety thumbscrew feature.
Contact Upgrade Innovations for further details.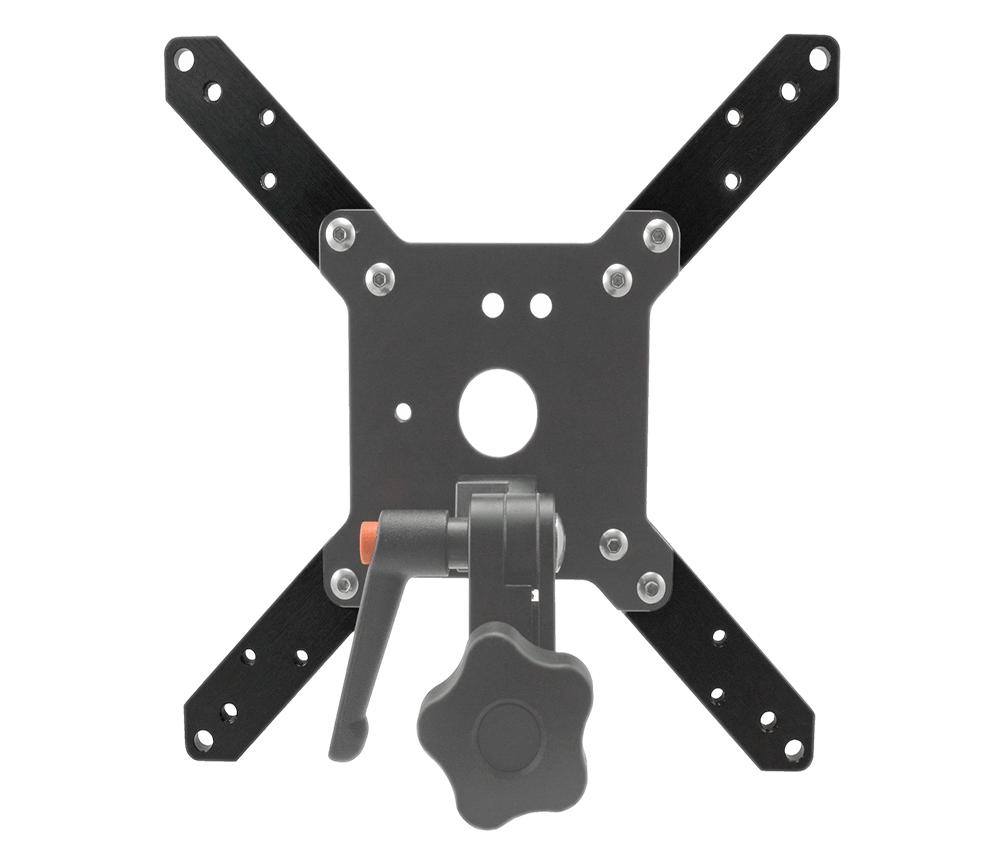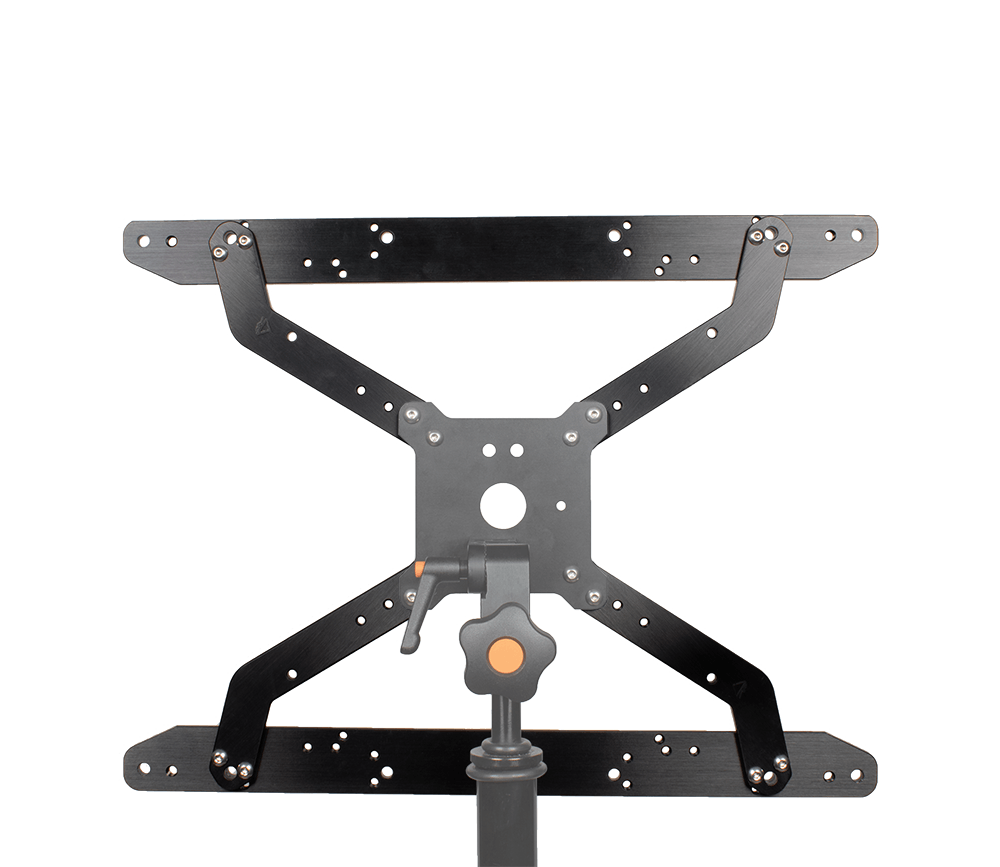 Adapt to larger VESA patterns with our VESA Adapter Sets, compatible with the Quick Release Monitor Plate.