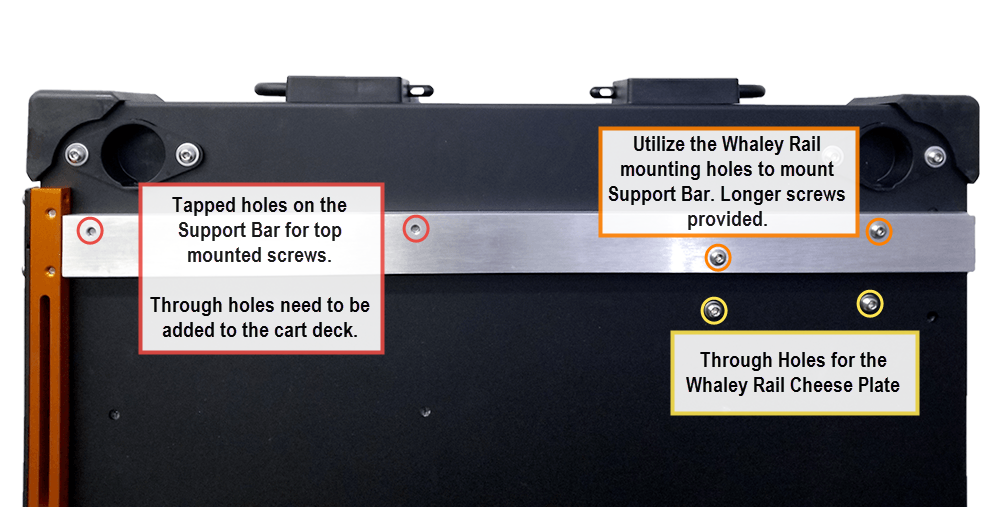 The through holes at the back of the Support Bar utilize the Whaley Rail cheese plate mounting holes; meaning only two additional through holes are needed on the cart deck for top mounting screws into the Support Bar.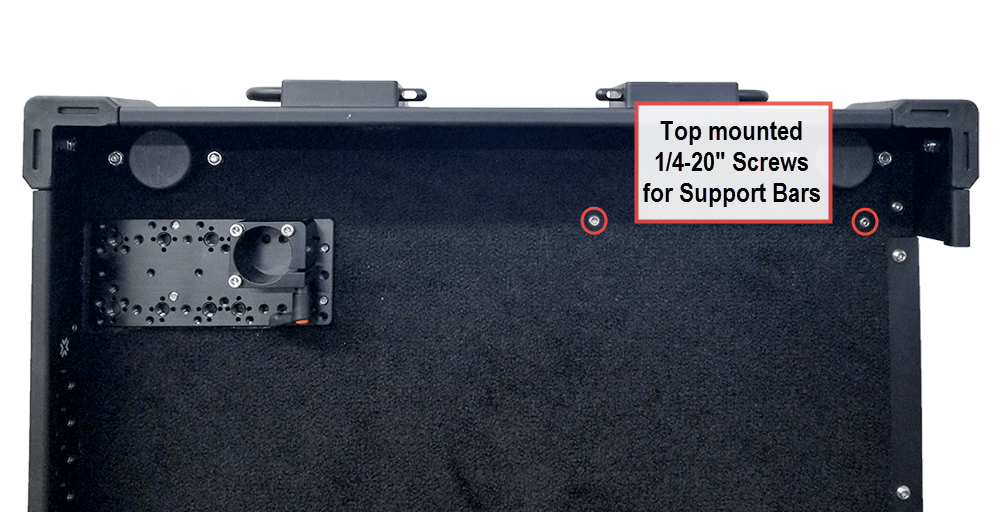 Button Head screws are used for minimal impact on top deck working surface area.
Voyager 30 Support Bar
Dimensions: 19″ x 1.25″ x 1/2″
Voyager 36 & Voyager 42 Support Bar
Dimensions: 23.25″ x 1.25″ x 1/2″
Screws provided:
1/4-20″ x 7/8″ Button Head Socket Screws x4 – Longer screws to replace existing Whaley Rail cheese plate screws.
1/4-20″ x 1/2″ Button Head Socket Screws x 4
Weight of two Support Bars – 1.275kg
Solidly built with Anodized Aircraft Aluminum. Final product is Black Anodized.