Adapt your VESA Monitor Mount to either 300mm x 200mm & 300mm x 300mm VESA patterns or to 400x200mm & 400x300mm & 400x400mm VESA patterns for larger, heavier monitors.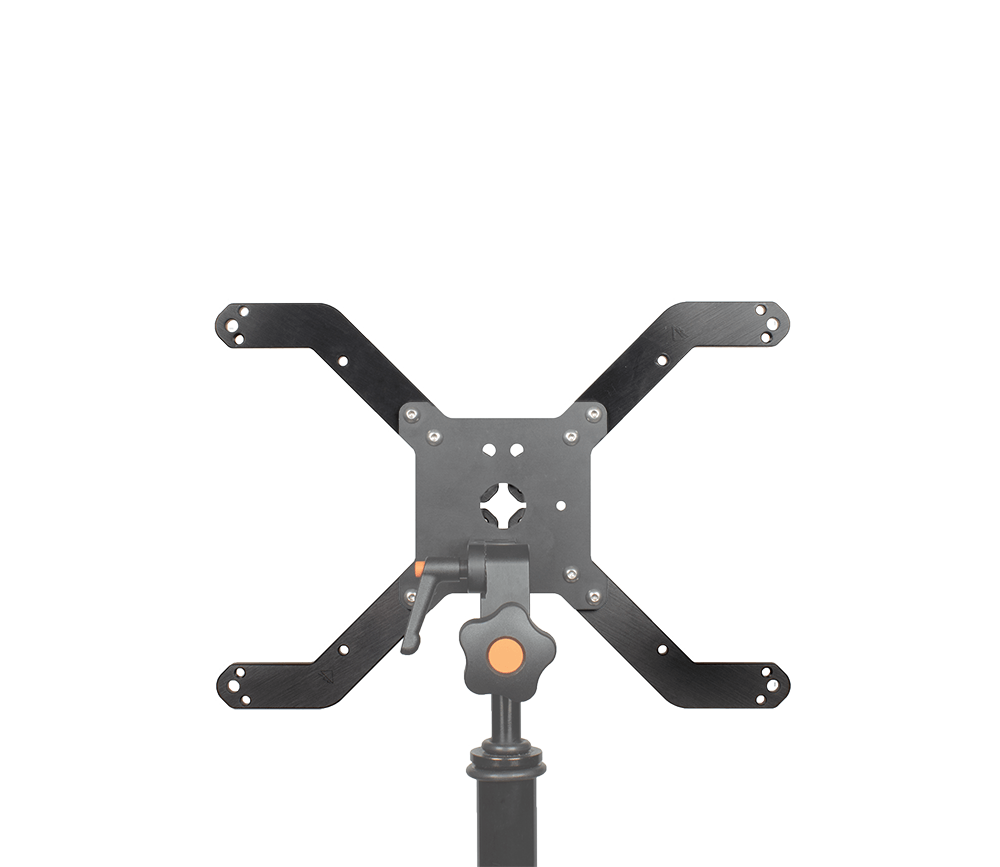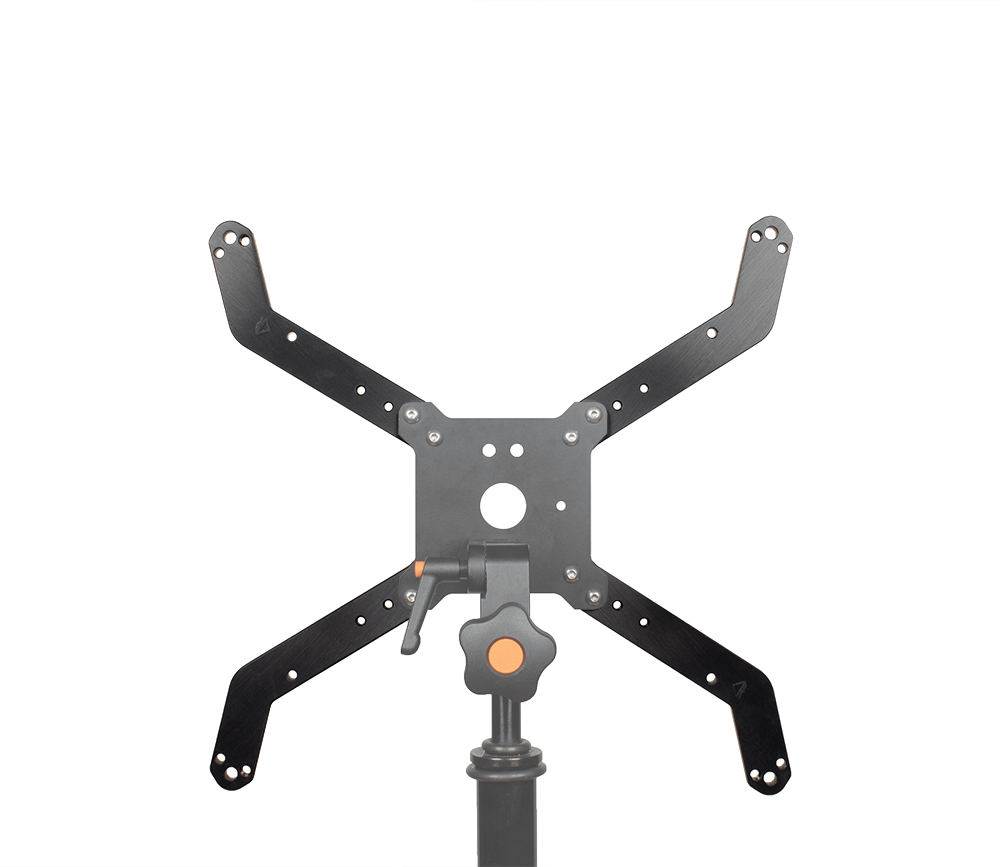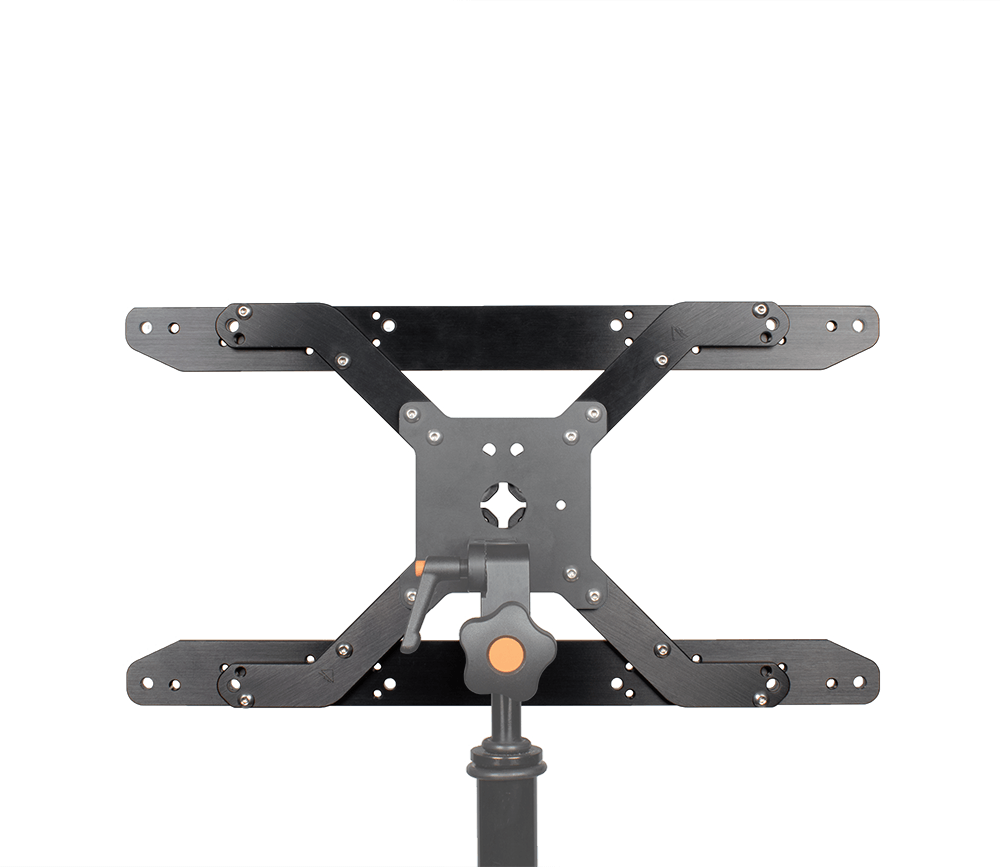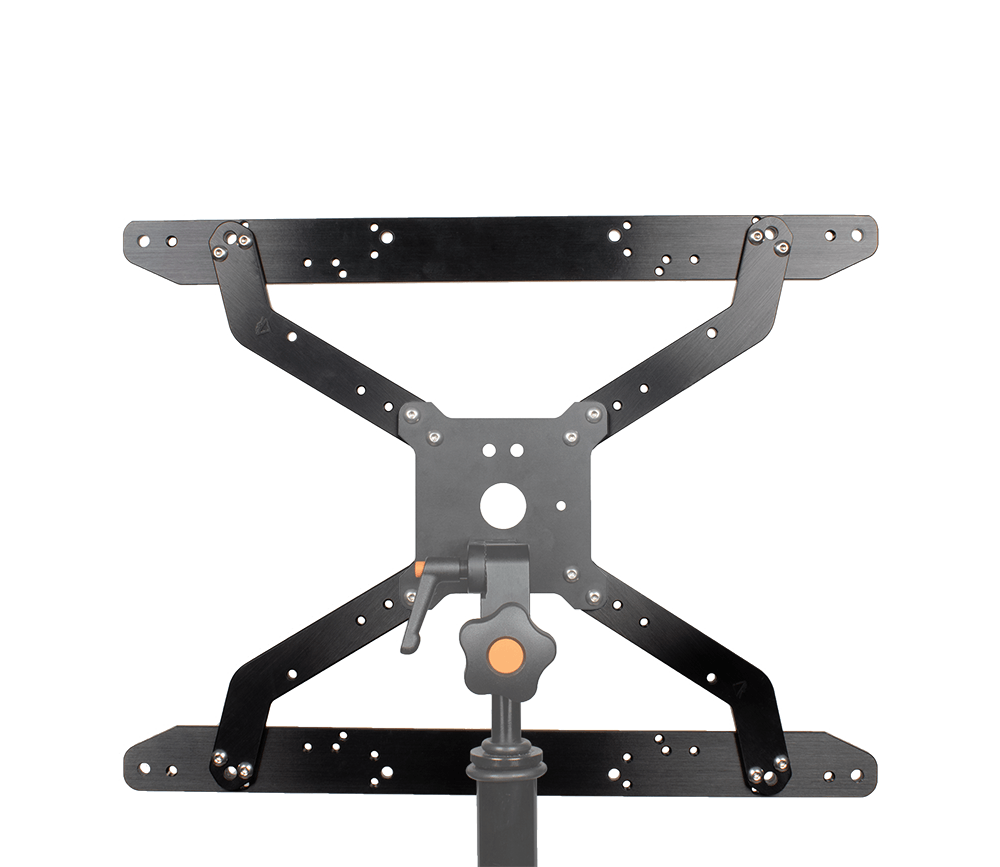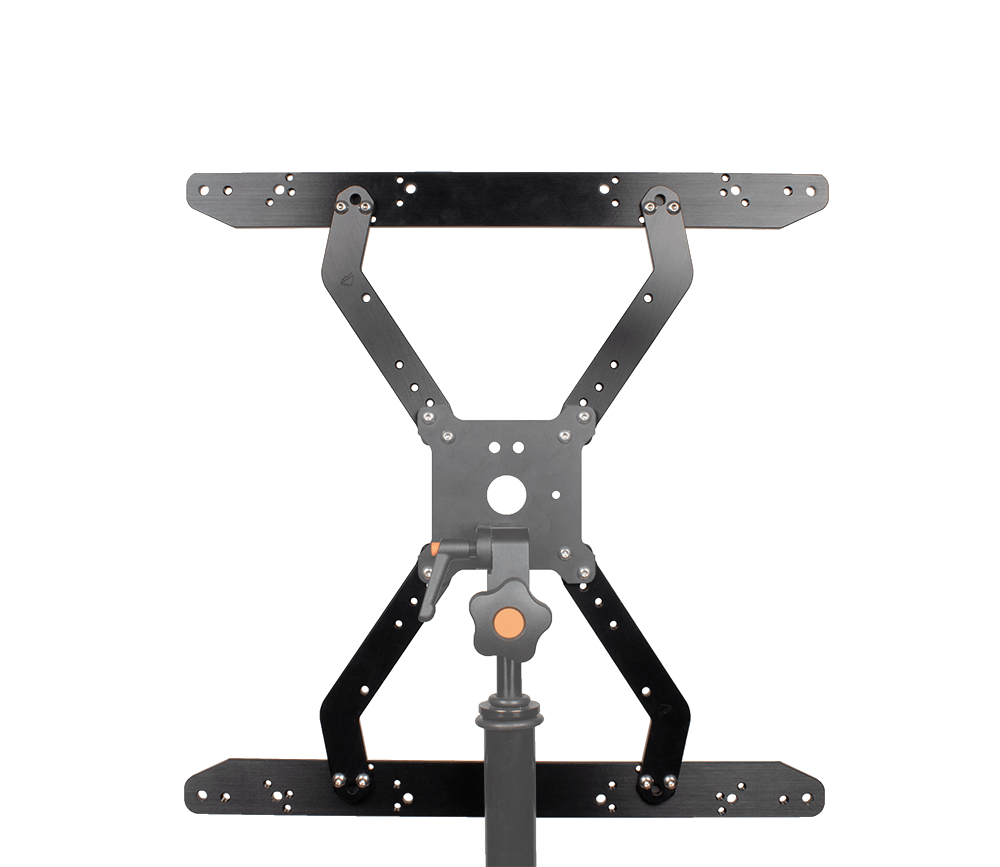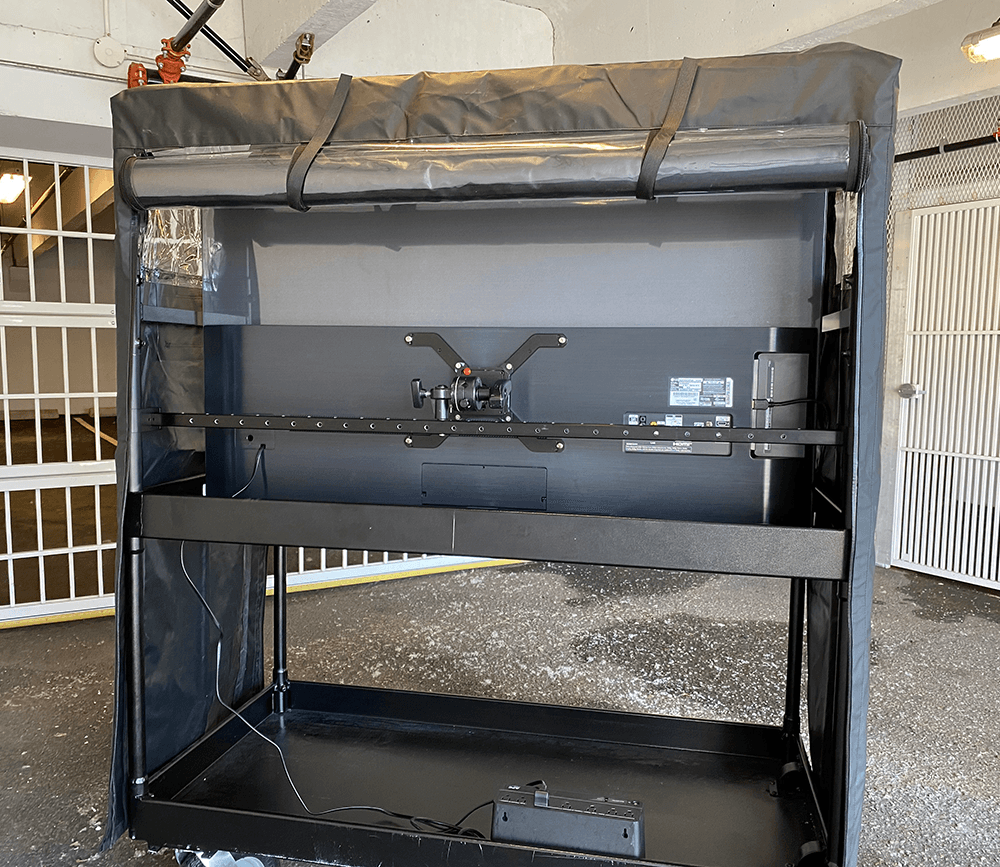 Solidly mount larger and heavier production monitors or mount a consumer OLED TV on set with the VESA Adapter Set and our popular monitor mount models. Due to weight load requirements, our Ball-Loc models are recommended. Check out our MMS09 and MMS11-MC Ball-Loc models.
To build out a cart setup, check out our Whaley Rail 2 monitor frame system.
Components Included
Complete set of mounting screws provided for mounting to our Standard, L/P, QR and QR-L/P VESA monitor plates.
VESA Adapter Set – 300mm & 400mm Adapter Set Assembly Instructions
FDMI VESA Mounting Compliance
Prior to install, check mounting interface, mounting hole pattern and screw length to comply with FDMI Standards. Failure to do so may result in damage to monitor or improper mounting to support applied loads.
Solidly built with premium 6061 aircraft aluminum, Mil-Spec anodizing & stainless steel hardware.
Made in Canada. NAFTA Qualified. CETA Qualified.