Designed and Built for Professional DIT's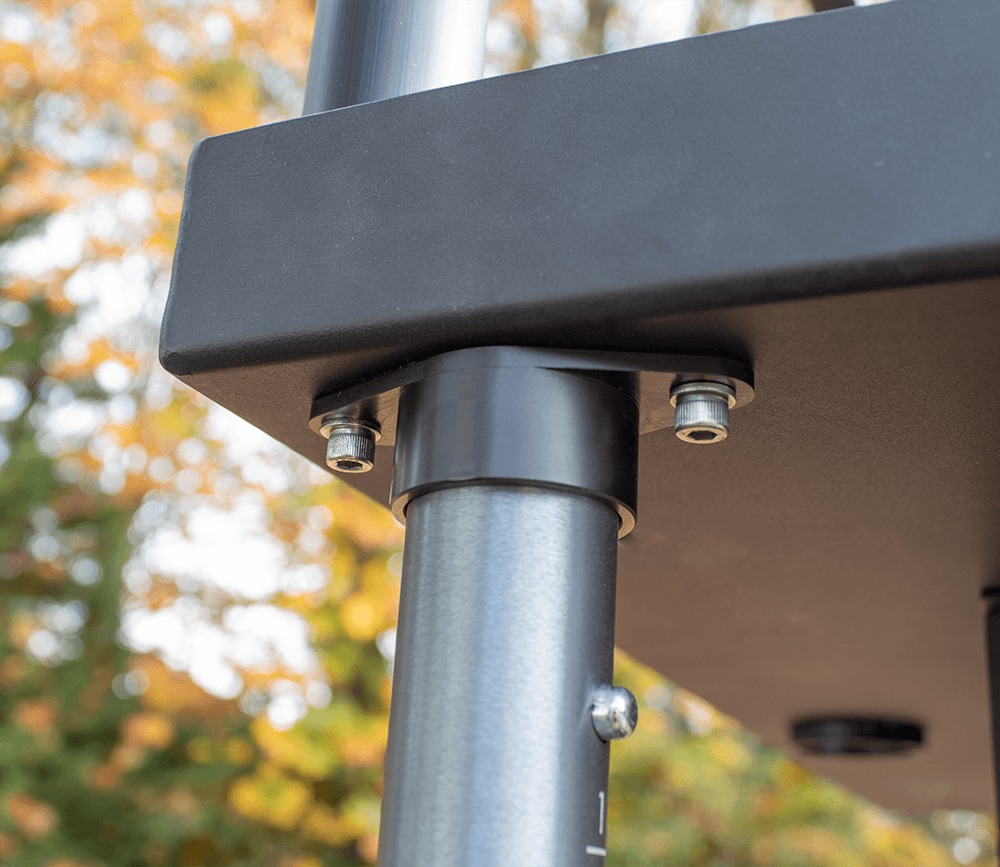 Designed to Integrate with Inovativ Echo Carts
Makes use of existing holes through the deck and incorporates the machined post receivers. No need to drill holes.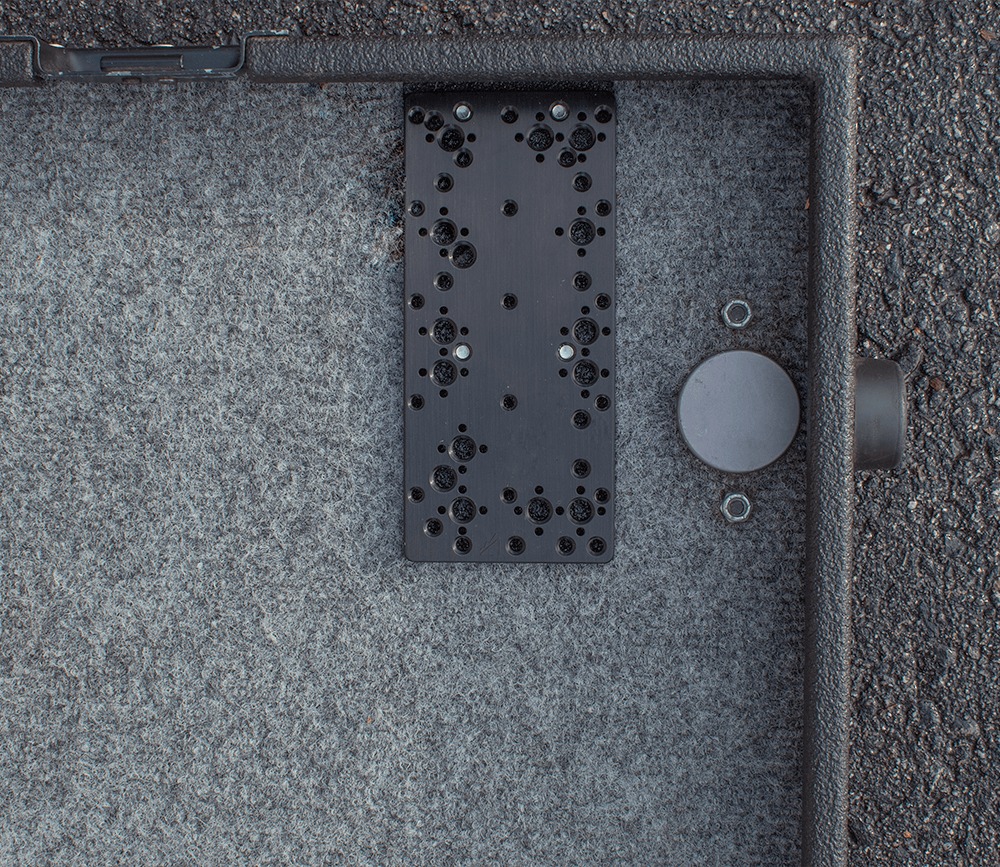 Inovativ Scout Mounting
Mount cheese plates on top deck to avoid protruding leg post receivers and still have access to leg post release spring pins.
Independent Cross Rails
Whaley Rail II cross rails can be mounted individually and freely adjustable to set monitors and accessories at preferred height.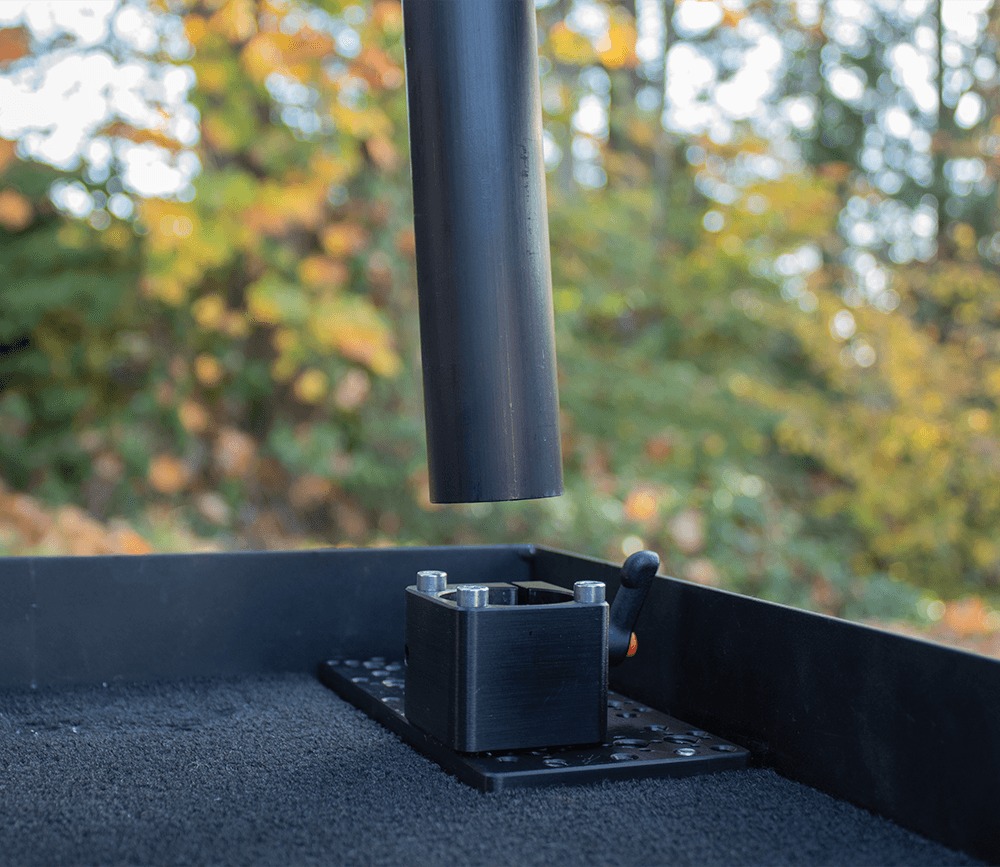 Release Monitor Frame Quickly
Utilize the tool-less deck post clamps to remove the Whaley Rail II monitor frame for packing or for a complex cart move.
Whaley Rail II Packed
Designed to pack and fit inside the Inovativ Echo cart.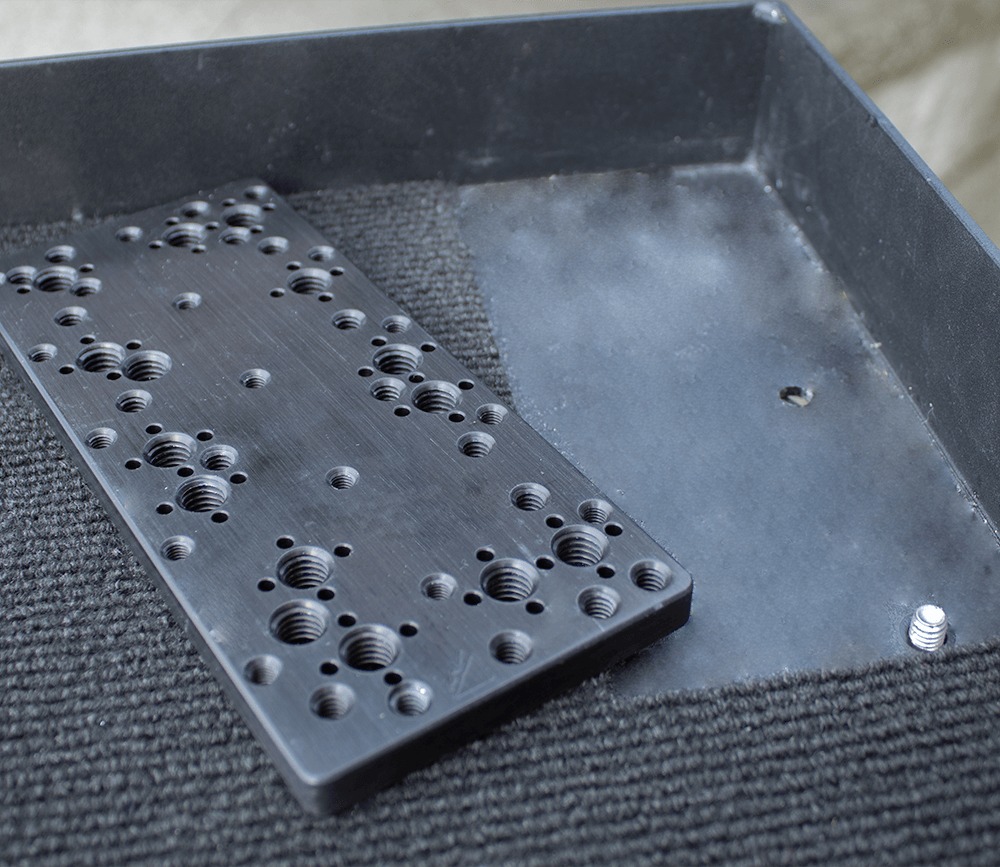 Versatile Design to Accommodate Multiple Cart Models
Threaded deck cheese plate can be mounted to other cart models by drilling through holes into the top deck.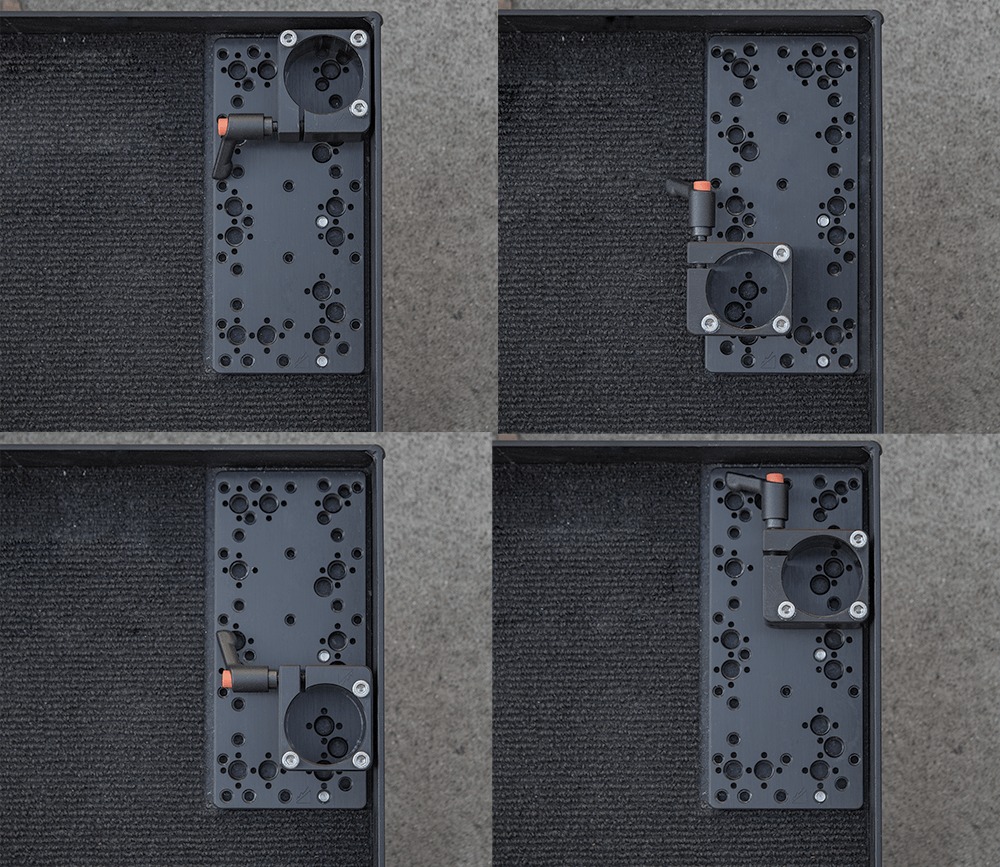 Versatile Mount Options
The deck post clamp can mount via multiple mounting patterns for Packed & Studio setups and for flexible mounting options.
Respect Cart Profile
Fit accessories behind monitors to respect cart profile for tight spaces and location moves.
Whaley Rail II Studio
Designed for DIT's to make full use of cart width and monitor frame for mounting monitors and accessories.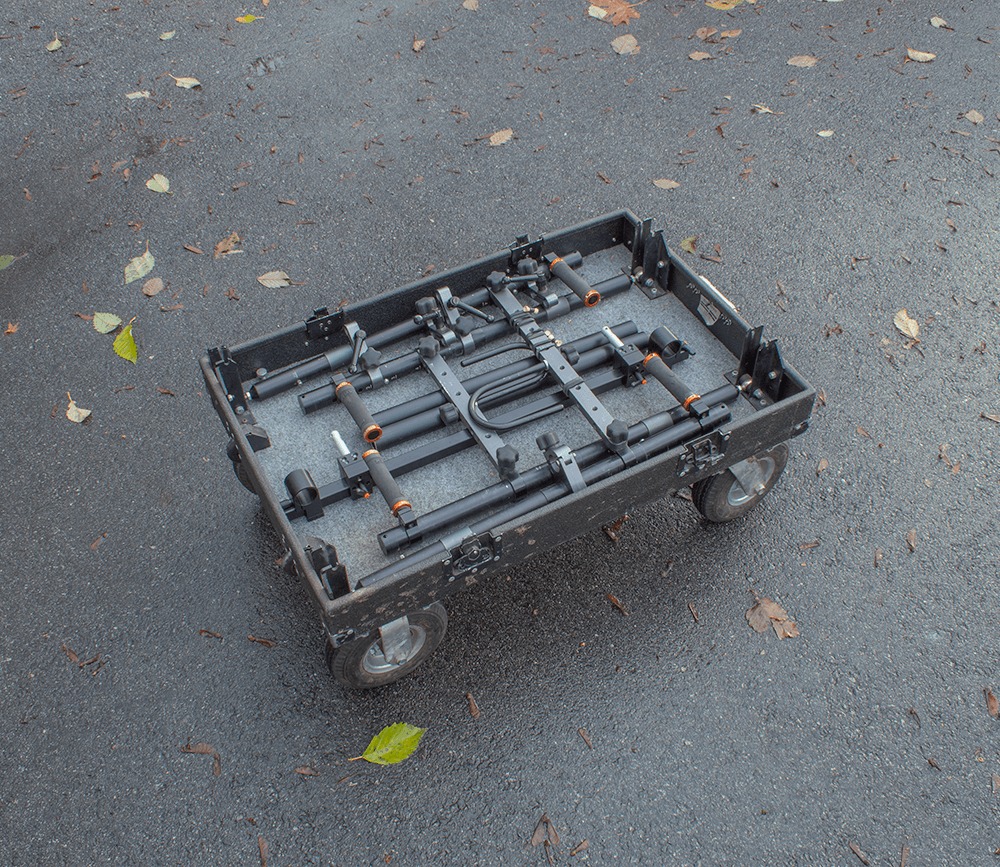 Whaley Rail II – Scout
Packs within the Inovativ Scout frame.
Production Monitor & Accessory Mounting Options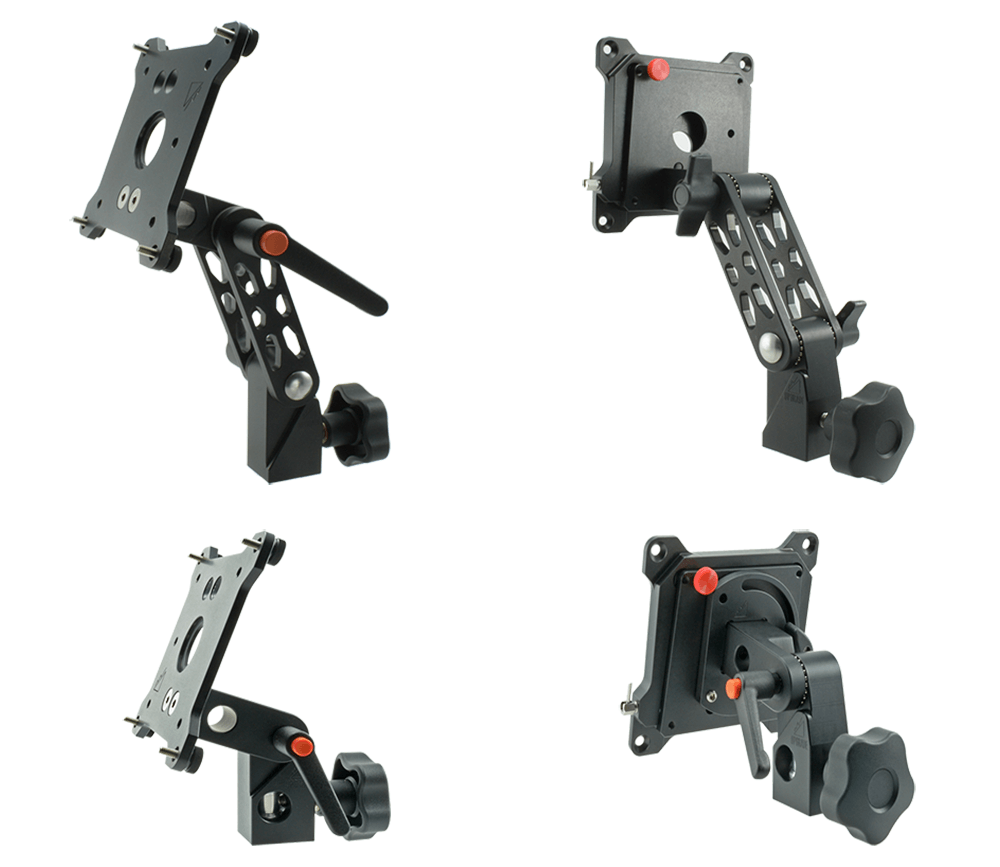 Upgrade Innovations VESA Spigot Monitor Mounts
Choose from up to 16 variations of our VESA spigot monitor mount assemblies for your setup.
Attach our Mobile/Cart Rated VESA Spigot Monitor Mounts
Our innovative ball-lock hinge system is designed to secure and hold monitors during cart moves.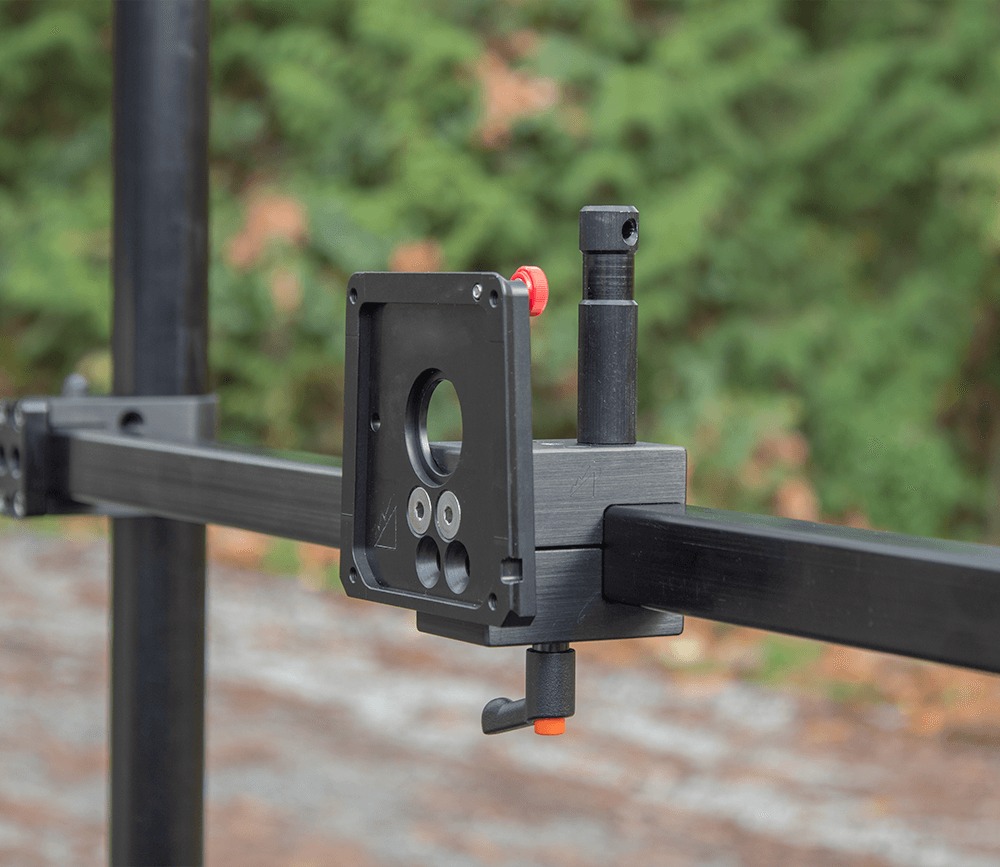 Quick Release VESA Plates
Direct mount our Quick Release or Standard VESA plates via our 1/4 VESA mounting pattern.
Offset or Inline Baby Pin
5/8 Baby Pins mount either via male 3/8 thread to offset tapped hole or inline with rail via female 3/8 thread using the SHCS through the Rail Clamp.
Rail Clamp
Additional mounting patterns including 1/4-20 and 3/8-16 on front, top and bottom of clamp.
Corner Rail Clamp
Additional mounting patterns including 1/4-20 and 3/8-16.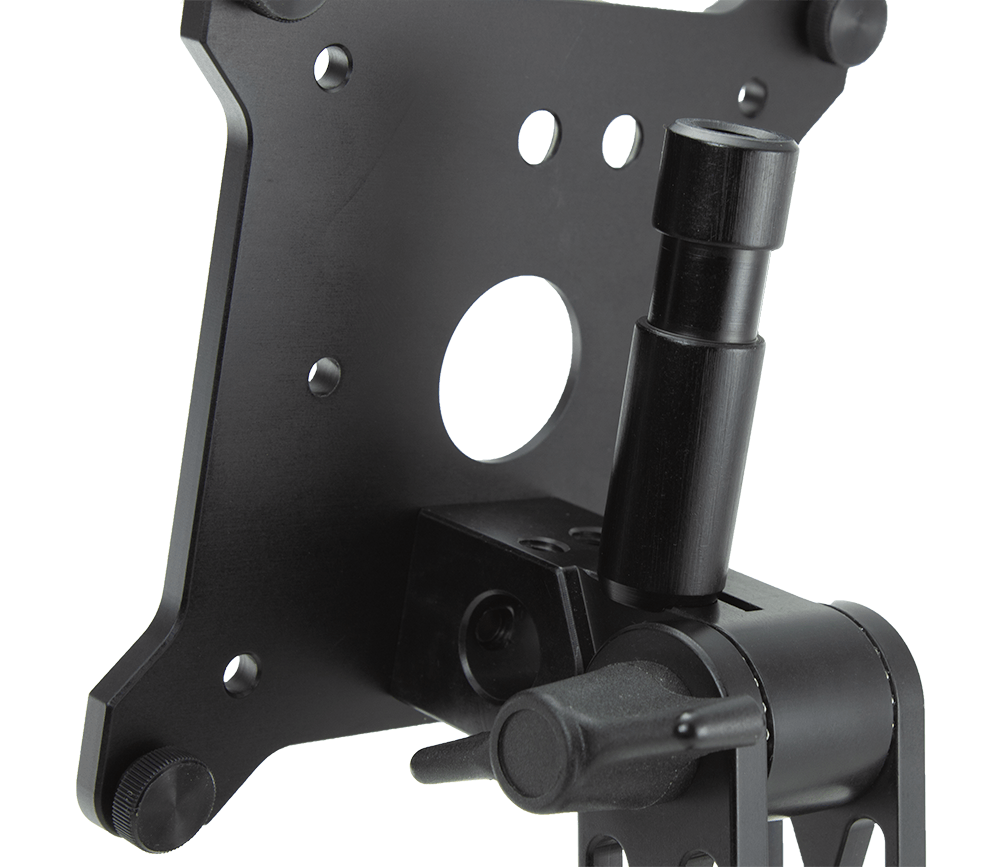 Non-Twist 5/8 Baby Pin
Mount accessories directly to our VESA spigot monitor mounts with this non-twist 5/8 baby pin.
Landscape/Portrait VESA Plates
Add landscape/portrait or quick release-landscape/portrait functionality with our VESA spigot monitor mounts.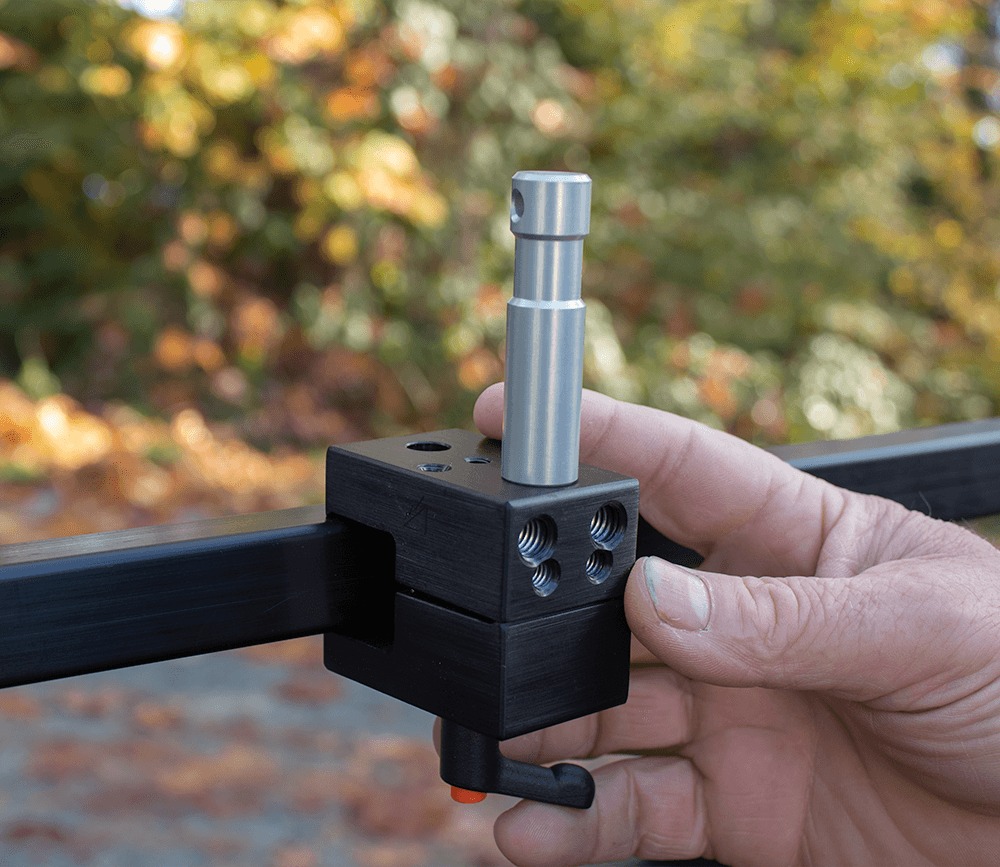 Versatile Rail Clamp
Quick Releases off rail with two full turns of adjustable lever. Extremely solid clamp, rated for heavy production monitors.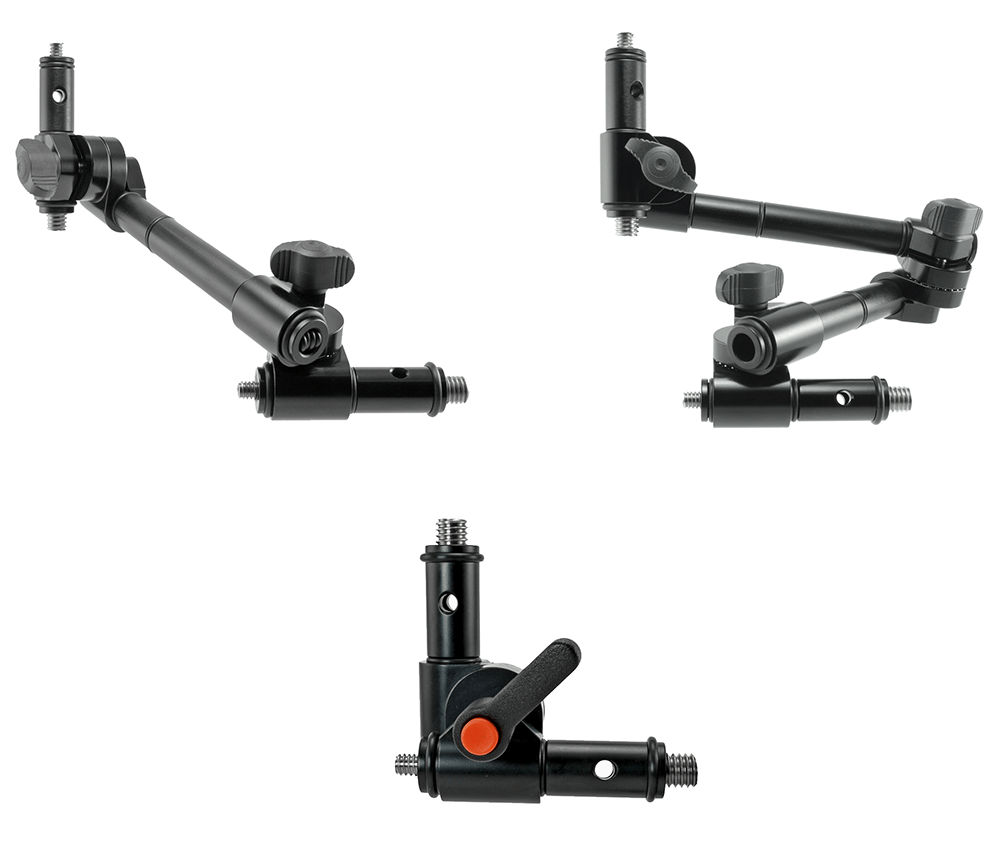 Rudy Arm – 15mm Mounting System
Industry tough articulating arm that is built for universal use.  The Rudy Arm is ideal to mount waveform monitors and scopes via 1/4 and 3/8 threads.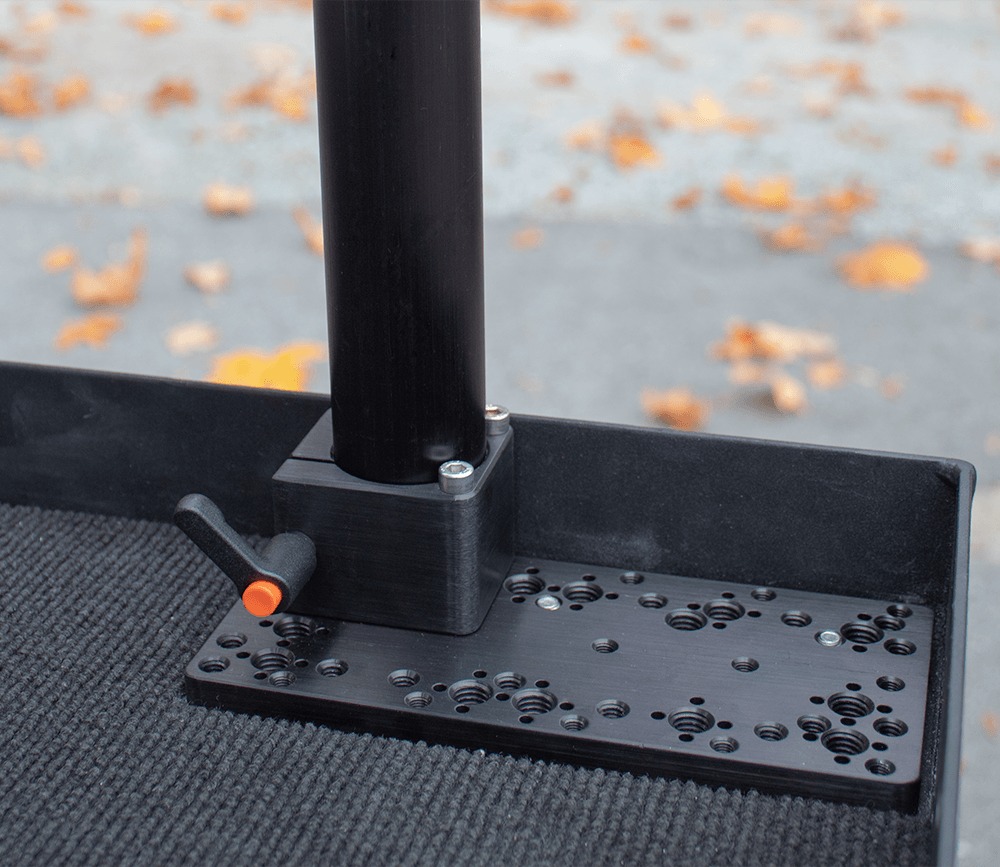 Deck Cheese Plate
Loaded with additional mounting patterns including 1/4-20, 3/8-16 and ARRI 3/8-16 Pin-Lock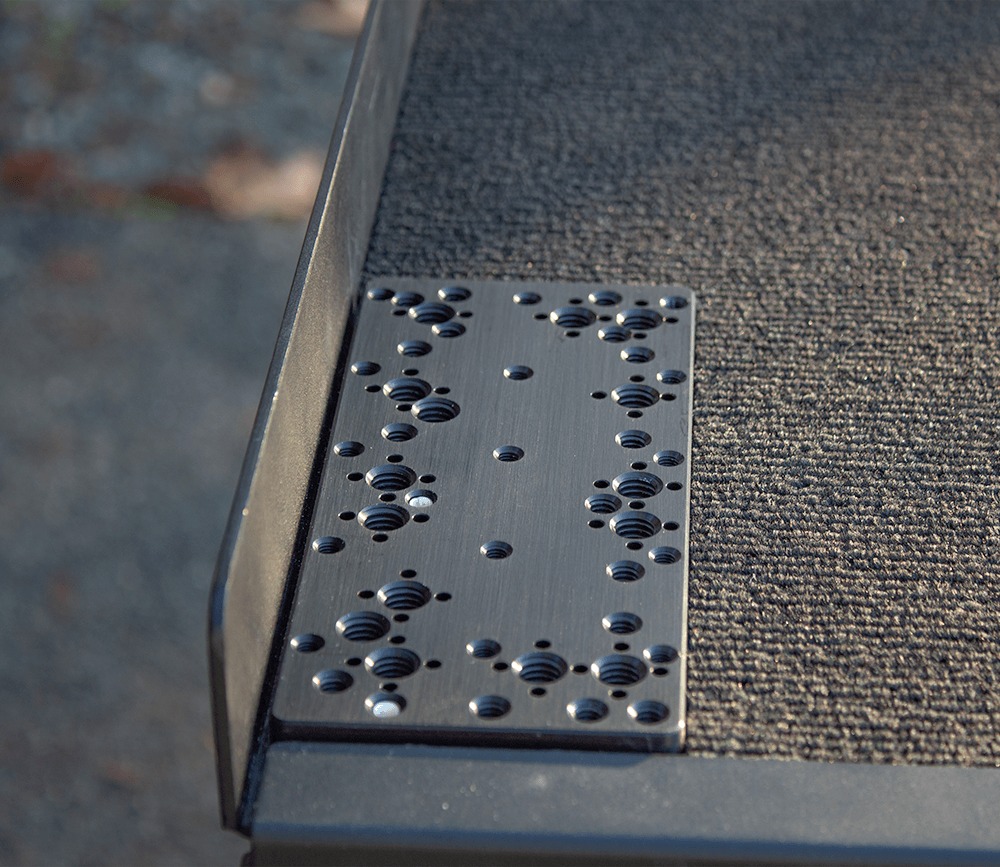 Deck Cheese Plate
Consider adding Cheese Plate to front to provide further mounting options.